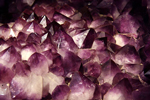 We are pleased to announce an upcoming CrystEngComm themed issue focusing on Nanocrystals, with guest editors Len MacGillivray (University of Iowa), Christoph Janiak (Universität Düsseldorf), and Shu-Hong Yu (University of Science and Technology). This special issue will recognize the recent developments and achievements in the design, synthesis, and application of organic and inorganic nanocrystals.
The themed issue will comprise Highlights, Communications, and Full Papers. The issue will contain articles with a focus on approaches to synthesize nanocrystals, crystal engineering nanocrystals, the isolation of nanocrystals of increasing important morphologies and properties, and applications of nanocrystals in areas such as energy and medicine.  A major aim of the issue will be to assemble a collection of manuscripts that place nanocrystals of both organic and inorganic origin into a single setting.
How to submit?
The manuscript should be prepared according to the format for regular articles and should be submitted via
our online system – All manuscripts will be subjected to the normal refereeing procedure and acceptance to the themed issue will be at the discretion of the Guest Editors, please ensure upon submission that you indicate you would like to be considered for this special themed issue.
Deadline for Submissions: 23rd May
If you have any questions about this themed issue please contact our editorial office for more details.