We are pleased to announce an upcoming CrystEngComm themed issue New Talent Americas, guest edited by Christer Aakeroy. It is our pleasure to invite you to contribute to this themed issue.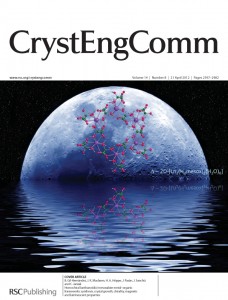 This special issue will showcase the excellent work being carried out by younger members of the academic community in the Americas and will include contributions from crystal engineering in its broadest sense, including crystal growth, and showcase the strength of research being carried out in the Americas by tomorrow's leaders in the field.
We would like to receive articles by 1st May 2012, and aim to publish the themed issue at the end of 2012. All types of article, Communications, Full Papers, and Highlights will be considered for publication. More details about the journal, themed issues and author guidelines can be found on our website.
How to submit?
The manuscript should be prepared according to the format for regular articles and should be submitted via our online system – we just ask that you indicate upon submission you intend the manuscript to be included in this special themed issue. All invited manuscripts will be subjected to the normal refereeing procedure.
Deadline for Submissions: 1st May
If you have any questions about this themed issue please contact our editorial office for more details.