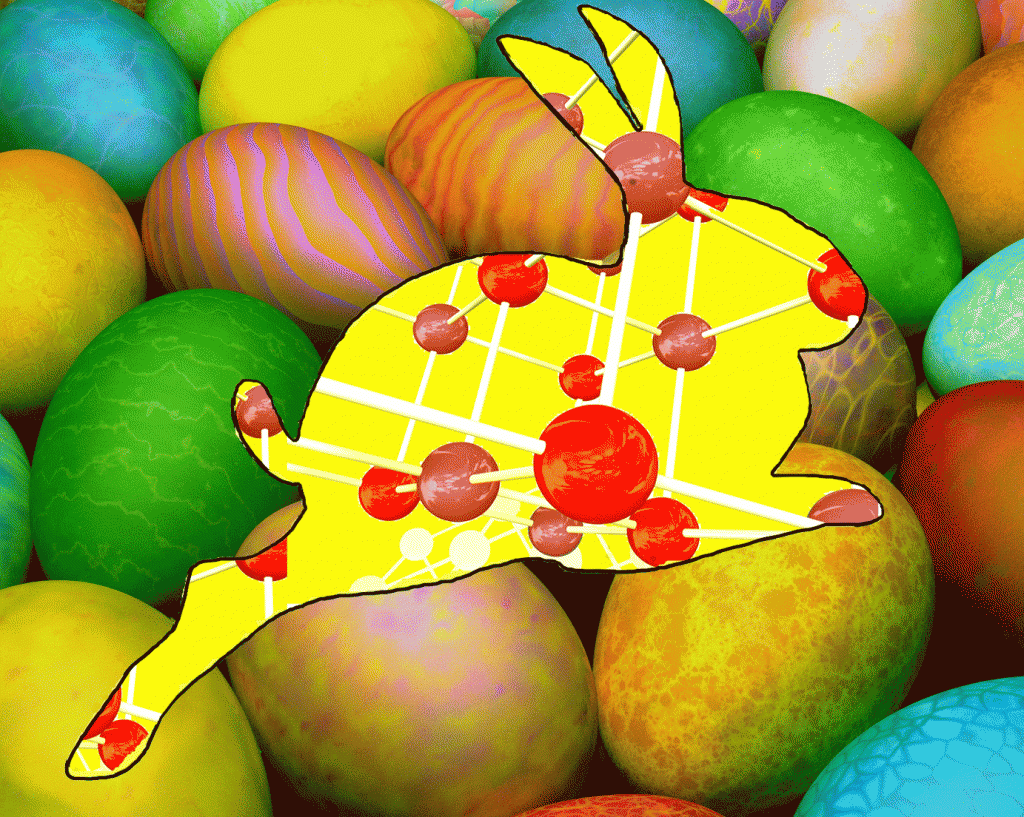 To celebrate Easter CrystEngComm is highlighting the top ten articles from 2010.
2010 was a very successful year for the journal, and 2011 is shaping up to be even better!
To keep up to date with what is happening in CrystEngComm and to find out about the latest research, sign up to the CrystEngComm e-alert, follow us on Twitter, or get the RSS feed.
Here are our most cited articles from 2010*:
Recent advances in crystal engineering
Christer B. Aakeröy, Neil R. Champness and Christoph Janiak
CrystEngComm, 2010, 12, 22-43
Vertex-, face-, point-, Schläfli-, and Delaney-symbols in nets, polyhedra and tilings: recommended terminology
V. A. Blatov, M. O'Keeffe and D. M. Proserpio
CrystEngComm, 2010, 12, 44-48
Constructions of helical coordination compounds
Xiao-Dan Zheng and Tong-Bu Lu
CrystEngComm, 2010, 12, 324-336

Cadmium(II) complexes with 3,5-di(1H-imidazol-1-yl)benzoate: topological and structural diversity tuned by counteranions
Zhi Su, Kai Cai, Jian Fan, Shui-Sheng Chen, Man-Sheng Chen and Wei-Yin Sun
CrystEngComm, 2010, 12, 100-108
Hedge balls
nano-structure of a mixed-ligand lead(II) coordination polymer; thermal, structural and X-ray powder diffraction studies
Homa Sadeghzadeh and Ali Morsali
CrystEngComm, 2010, 12, 370-372
pH effect on the assembly of metal–organic architectures
La-Sheng Long
CrystEngComm, 2010, 12, 1354-1365
One-step hydrothermal fabrication and photocatalytic activity of surface-fluorinated TiO2 hollow microspheres and tabular anatase single micro-crystals with high-energy facets
Jiaguo Yu, Quanjun Xiang, Jingrun Ran and Stephen Mann
CrystEngComm, 2010, 12, 872-879

Hydrothermal syntheses, crystal structures and luminescent properties of zinc(II) coordination polymers constructed by bifunctional tetrazolate-5-carboxylate ligands
Mei-Feng Wu, Fa-Kun Zheng, A-Qing Wu, Yan Li, Ming-Sheng Wang, Wei-Wei Zhou, Feng Chen, Guo-Cong Guo and Jin-Shun Huang
CrystEngComm, 2010, 12, 260-269
Storage and separation applications of nanoporous metal–organic frameworks
Ruqiang Zou, Amr I. Abdel-Fattah, Hongwu Xu, Yusheng Zhao and Don D. Hickmott
CrystEngComm, 2010, 12, 1337-1353
*Top cited articles according to ISI on the 21st April 2011, for articles published in 2010.