The IUPAC task group on "Coordination polymers and metal organic frameworks: terminology and nomenclature guidelines" invite you to take part in this questionnaire on CP/MOF terminology. Click to enter the questionnaire.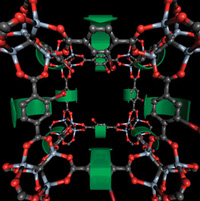 The field of coordination polymers and metal organic frameworks research has expanded rapidly in the last 15 years. Currently naming of the networks obtained and terminology practices are not consistent among research groups, sometimes causing confusion and unnecessary conflicts.
This IUPAC project aims to create a glossary of terms and nomenclature in the area of coordination polymers and they need your input! More information about this project can be found on the group's IUPAC website here.
Comments are also invited directly to the group's chairman Lars Öhrström.