I am delighted to announce that CrystEngComm has a new Associate Editor, Professor Song Gao from Peking University, China.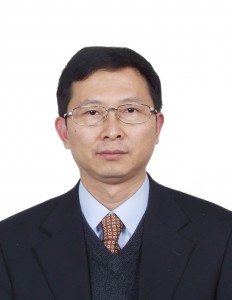 Song Gao is a Cheung Kong Professor, Dean of the College of Chemistry and Molecular Engineering at Peking University, Deputy Director of Beijing National Laboratory for Molecular Sciences and a member of the Chinese Academy of Sciences.
Song has been a member of the CrystEngComm Editorial Board for the last three years in his previous role as Regional Associate Editor for China. He will be delighted to receive your papers in his new role as Associate Editor. Submit a manuscript to Song.
 Song's research interests are magnetic ordered coordination polymers, molecular nanomagnets, molecular and crystal engineering, and multifunctional molecular materials. You can find out more about Professor Gao and his research into the mysterious world of molecular magnetism on his website. 

To celebrate Song's appointment we have made some of his recent CrystEngComm articles FREE to read until the 22nd December! Hurry, find out more about his latest research now:
M2(N3)4(hmt)(H2O) (M = Co2+ and Ni2+, hmt = hexamethylenetetramine): mixed azide-hmt bridged 3D metal frameworks with long-range magnetic ordering
Ru-Yin Li, Zhe-Ming Wang and Song Gao
CrystEngComm, 2009, 11, 2096-2101 DOI: 10.1039/B906694M, Paper 
Four 2D metal–organic networks incorporating Cd-cluster SUBs: hydrothermal synthesis, structures and photoluminescent properties
Shuangquan Zang, Yang Su, Yi-Zhi Li, Jianguo Lin, Xianying Duan, Qingjin Meng and Song Gao
CrystEngComm, 2009, 11, 122-129 DOI: 10.1039/B806899B, Paper
Transition metal coordination frameworks with bridges of 1,2-bis(4-pyridyl)ethane-N,N′-dioxide incorporating anions of different size
Hao-Ling Sun, Zhe-Ming Wang, Song Gao and Stuart R. Batten
CrystEngComm, 2008, 10, 1796-1802 DOI: 10.1039/B810245G, Paper
Three-dimensional metal–organic frameworks constructed from bix and 1,2,4-benzenetricarboxylate
Jing Yao, Zhen-Da Lu, Yi-Zhi Li, Jian-Guo Lin, Xian-Ying Duan, Song Gao, Qing-Jin Meng and Chang-Sheng Lu
CrystEngComm, 2008, 10, 1379-1383 DOI: 10.1039/B805263H, Paper