We are delighted to introduce Lingyin Li as an Associate Editor for RSC Chemical Biology!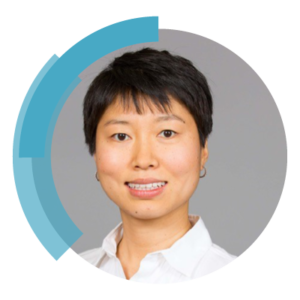 Dr. Lingyin Li is an associate professor in the Biochemistry Department at Stanford School of Medicine. She is also a faculty fellow at the Sarafan ChEM-H Institute and a core investigator at the Arc Institute. She attended the University of Science and Technology of China, where she majored in Polymer Physics at the Chemistry and Chemical Engineering Institute, and earned a bachelor of engineering degree. Dr. Li obtained her Ph.D. in Chemistry from the University of Wisconsin-Madison under the mentorship of Dr. Laura Kiessling. She then sought her postdoctoral training in biochemistry and cancer immunology at Harvard Medical School with Dr. Tim Mitchison. Dr. Li joined the faculty at Stanford School of Medicine in 2015. Her lab has focused on the chemical biology of the cGAMP-STING pathway and harnessing it for the treatment of cancer and autoimmune diseases. Dr. Li has been honored with several prestigious awards including the C&En News Talented 12, NIH Director's New Innovator Award, and Eli Lilly Award in Biological Chemistry.
About RSC Chemical Biology
Led by Hiroaki Suga (University of Tokyo), RSC Chemical Biology is dedicated to publishing and disseminating the most exceptionally significant, breakthrough findings of interest to the chemical biology community. All submissions are handled by our experienced and internationally recognised Associate Editors. For more information on the journal, please visit the journal homepage.
As a gold open access journal, there are no barriers to accessing content and your research article will reach an international audience. Please note that the article processing charges are waived until mid-2022, so the journal is currently free to publish in.
RSC Chemical Biology is now indexed in the Directory of Open Access Journals (DOAJ), PubMed Central, Scopus and Web of Science: Emerging Sources Citation Index.  Find out more about the journal and submit your work at rsc.li/rsc-chembio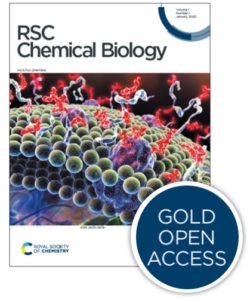 Royal Society of Chemistry