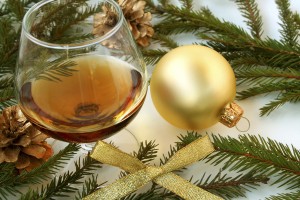 Gold has inspired and captivated mankind from long ago, and at this time of year, with Christmas rapidly approaching, the influence of this precious metal is even more apparent. From the Three Wise Men bringing precious gifts of gold, frankincense and myrrh, the five gold rings in the Twelve days of Christmas, to golden tinsel strewn around the tree – gold is very much the seasonal colour of celebration and importance.
 
With all this glittering gold around, we have selected Nanoporous Gold: From an Ancient Technology to a High-Tech Material to highlight as our December Book of the Month. The book is published as part of the inspirational RSC Nanoscience and Nanotechnology series and is edited by Arne Wittstock, Jurgen Biener, Jonah Erlebacher and Marcus Baumer, all of whom are experts working within the area of materials science and nanoporous gold.
 
"Each of the chapters is detailed and interesting, and would make very valuable reading for individuals interested in porous metal sponges of gold as well as of other elements" Reviewed in Gold Bulletin.
 
Beginning with an in depth introduction, firstly to gold, its history and significance, and then to nanoporous gold, this accessible book comprehensively discusses all aspects of nanoporous gold chemistry, materials science and the utilisation of this versatile substance.  Furthermore, each chapter begins with an introduction to the subject covered providing the reader with the context for the following discussion.  Offering unrivalled coverage of all areas of nanoporous gold chemistry this book will provide a thorough grounding for researchers from a wide variety of disciplines, for those working in both industry and academia.
 
Is all that glitters gold? Find out here.
Interested in Nanotechnology? Read more about the RSC Nanoscience and Nanotechnology Series.