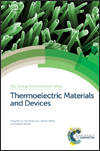 New in the Energy & Environment Series:
Thermoelectric Materials and Devices edited by Iris Nandhakumar, Neil M White and Stephen Beeby
Unconventional Thin Film Photovoltaics edited by Enrico Da Como, Filippo De Angelis, Henry Snaith and Alison Walker
Photocatalysis (2 Volume Set) edited by Jenny Schneider, Detlef Bahnemann, Jinhua Ye, Gianluca Li Puma and Dionysios D Dionysiou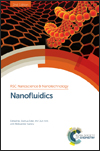 New in the Nanoscience & Nanotechnology Series:
Nanofluidics 2nd Edition edited by Joshua Edel, Aleksandar Ivanov, MinJun Kim
Near-infrared Nanomaterials: Preparation, Bioimaging and Therapy Applications edited by Fan Zhang
New in the Polymer Chemistry Series:
Fluorinated Polymers (2 Volume Set) edited by Bruno Ameduri and Hideo Sawada
Bio-inspired Polymers edited by Nico Bruns and Andreas F M Kilbinger
Semiconducting Polymers edited by Christine Luscombe
Polymers for Personal Care Products and Cosmetics edited by Xian Jun Loh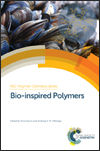 New in the Smart Materials Series:
Self-cleaning Coatings: Structure, Fabrication and Application edited by Junhui He
Bioactive Glasses: Fundamentals, Technology and Applications edited by Aldo R Boccaccini, Delia S Brauer and Leena Hupa
Functional Polymer Composites with Nanoclays edited by Yuri Lvov, Baochun Guo and Rawil F Fakhrullin
Smart Materials for Tissue Engineering: Fundamental Principles edited by Qun Wang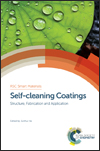 New in the Soft Matter Series:
Wormlike Micelles edited by Cecile A Dreiss and Yujun Feng
Non-wettable Surfaces edited by Robin H A Ras and Abraham Marmur
New Postgraduate Textbooks:
Attending this year's Fall MRS Meeting?
View our latest materials science books on display at the Royal Society of Chemistry stand #222 and meet the materials science Commissioning Editor Leanne Marle to find out more about our books programme.
Meet the Editor-in-chief for the Nanoscience & Nanotechnology Book Series Paul O'Brien CBE FREng FRS on the stand between 2.30pm-3.30pm on Wednesday 30th November.