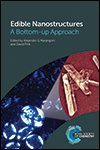 Edited by Alejandro G Marangoni and David Pink, University of Guelph, Canada this new textbook on Edible Nanostructures provides an introductory background to different nanostructures used in food. Specific systems discussed include fat nanostructures, polysaccharide nanostructures, protein nanostructures, lipid mesophase nanostructures, self-assembled fibrillar networks of low molecular weight oleogelators, and nanoemulsions. Separate chapters also look at imaging nanostructure and computer simulation techniques for modelling statics and dynamics of nanoscale structures.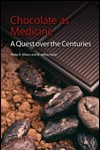 Other Royal Society of Chemistry Food Textbooks of Interest:
Food: The Chemistry of its Components by Tom Coultate
Food Microbiology by Martin R Adams and Maurice O Moss
Chocolate as Medicine: A Quest over the Centuries by Philip K Wilson and W Jeffrey Hurst
Discounts for Authors and Referees
Don't forget Royal Society of Chemistry Journal Authors and Referees are eligible to receive 25% discount on Royal Society of Chemistry print books. Contact the books team to get your discount code.
Members recieve 35% Discount on Royal Society of Chemistry print books – order the books directly from the website and enter your membership number at the checkout.  
About Royal Society of Chemistry Textbooks
 In-depth and specialised – each textbook provides much more than a simple overview of the topic.
 Evidence-based – Building on the foundations of theoretical science, our textbooks explore chemistry in the real world.
 Practical applications – Our books concentrate on applied chemistry – making them the perfect companion to traditional textbooks that may not extend to practical applications.