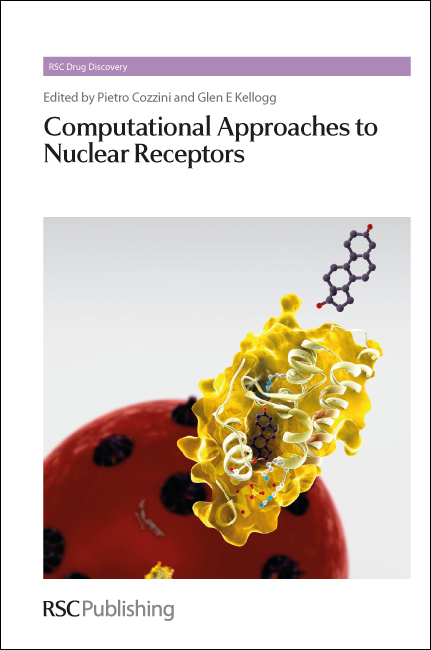 Nuclear receptors are evolutionary conserved proteins and important targets for drug and food additives.  The first nuclear receptor structures were determined by X-ray diffraction in the 90's, since then the number of known structures has increased dramatically.  The number of structures available, combined with numerous "omics" projects, has opened up great opportunities for the discovery of new targets, the characterization of abnormal protein patterns, the selection of "tailored" drugs and the evaluation of drug efficacy, even with a lack of structural data. 
Computational Approaches to Nuclear Receptors, recently published in the RSC Drug Discovery Series and edited by Pietro Cozzini and Glen E Kellogg, provides a comprehensive review of the current and on-going investigations into nuclear receptors.  With detailed discussion of all aspects of computational approaches including an introduction to the structure and function of nuclear receptors, how to use structural data as a platform for computational studies and details of utilising molecular dynamics techniques in understanding the movements of nuclear receptors in both high and low flexibility domains.
Each chapter discusses the advantages and disadvantages of each of the different methods discussed, giving the reader a comprehensive and balanced view of the current investigations surrounding nuclear receptors.
Find out more here.