We are delighted to announce Patrick Hayes the winner of the inaugural Analyst Emerging Investigator Lectureship.
This lectureship was launched as a platform for an early career analytical scientist to raise the profile of the analytical sciences to the wider scientific community and general public. The candidates were asked to submit an original essay of no more than 1000 words highlighting the significant and wide-reaching impact on scientific and societal issues related to this year's theme of health in the analytical sciences. The awardee receives up to £2000 contribution towards travel and accommodation costs to attend and present a lecture based on their research at a leading international meeting. Their essay will also be published as a Perspective article in Analyst.
The Editorial Board had a very difficult decision with so many exceptional and high quality submissions. Congratulations to Patrick!
Introducing Patrick Hayes: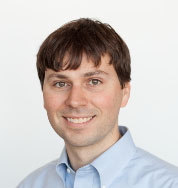 Patrick Hayes is Assistant Professor of the Atmospheric and Analytical Chemistry Group at the Université de Montréal since Summer 2013. He obtained his PhD in Analytical Chemistry at Northwestern University, USA. His postdoctoral CIRES fellowship was performed at the University of Colorado. His research group focusses on the chemistry of atmospheric aerosols and the study of fundamental chemical and physical interations occurring at solid/liquid interfaces important to the environment. He has more than 30 peer-reviewed publications, and has given more than 20 oral presentations, including 7 invited lectures. He has also served as a Member of the Board of Directors for the Environmental Division of the Chemical Institute of Canada.