The 37th International Symposium on Microscale Separations and Bioanalysis (MSB) 2021 eBoston will take place on July 12-15, 2021.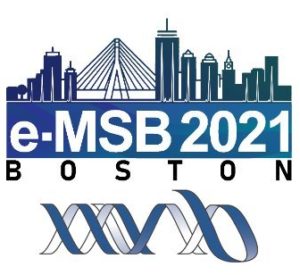 This year's program will cover the most interesting developments from the past year, plus advances that we believe will make a splash in the years to come. The impressive scientific program of 120+ oral presentations will cover aspects related to all major microscale separation techniques including capillary electrophoresis (CE), liquid chromatography (LC), omics techniques (proteomics, metabolomics, etc.), microfluidics, mass spectrometry (MS), LC-MS, CE-MS, Lab-on-a-Chip devices, the fundamental aspects of micro- and nanofluidics, microchip fabrication, portable devices, as well as applications related to pharmaceutical sciences, biotechnology, clinical diagnostics, forensic toxicology, food analysis, nanoparticles, industrial chemicals, and more.
Key dates:
June 2021: Preliminary Program Posted at MSB-conferences.org
June 20, 2021: Deadline to submit poster abstract in competition for poster awards
June 24, 2021: Late-breaking poster abstract submission deadline
July 12-15, 2021: e-MSB 2021 symposium
Lab on a Chip is sponsoring the Plenary lecture by Professor Amy Herr, while Analyst, Analytical Methods and Lab on a Chip are sponsoring six poster prizes.