We are delighted to announce the appointment of Professor Ryan C. Bailey as Associate Editor to the Analyst Editorial Board.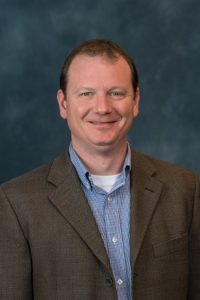 ---
Ryan C. Bailey received his PhD from Northwestern University in 2004 and then was a joint Post-doctoral Fellow at Caltech and the Institute for Systems Biology. He joined the faculty in the Department of Chemistry at the University of Illinois at Urbana-Champaign in 2006, with affiliate appointments in the Department of Bioengineering, Micro and Nanotechnology Laboratory, and Institute for Genomic Biology.
In 2016, Professor Bailey was appointed as the Robert A. Gregg Professor in the Department of Chemistry at the University of Michigan. Professor Bailey's research generally focuses on the development of new microscale analytical methods for detecting biomarkers and characterizing (bio)molecular interactions with applications in personalized clinical diagnostics and fundamental biochemistry/biophysics. To this end, his group has developed chip-integrated optical detection methods and microfluidic approaches that are being applied to translational transcriptomic, proteomic, and epigenomic analyses.
Professor Bailey has received various awards, including the Pittcon Achievement Award (2015), Arthur F. Findeis Award for Achievements by a Young Analytical Scientist (2013), and a NIH Director's New Innovator Award (2007), and was named to the TR35: 35 Top Innovators under 35 list by Technology Review in 2012.
---
We welcome Professor Ryan C. Bailey and his expertise to the Analyst Editorial Board as Associate Editor alongside Takehiko Kitamori, Lanqun Mao, Jean-Francois Masson, Boris Mizaikoff, Steven Soper and Evan Williams. Submit your article to Professor Ryan C. Bailey today!
You can keep up to date with the latest developments from Analyst by signing up for free table of contents alerts and monthly e-newsletters.