Analyst is delighted to announce the winner of our 2021 Emerging Investigator Lectureship, Debbie Silvester. This Lectureship was launched to be a platform for an early career analytical scientist to raise the profile of the analytical sciences to the wider scientific community and general public.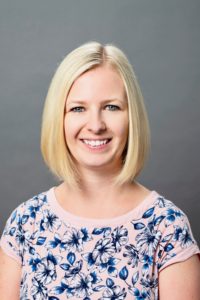 Associate Professor Silvester received her MSc in Chemistry from the University of Bristol, UK (2005), and PhD in Chemistry from the University of Oxford, UK (Dec 2008). She was an intern at Schlumberger Cambridge Research, before arriving at Curtin University in Perth, Australia in 2009. In 2012, she was awarded an Australian Research Council (ARC) Discovery Early Career Research Award (DECRA) and in 2017, an ARC Future Fellowship. She has had multiple career breaks and worked part time since 2013 due to caring responsibilities. Professor Silvester's research is focussed on developing a new class of sensors for toxic gases and explosives based on miniaturised electrodes and ionic liquid solvents. She aims to understand gas and explosive behaviour in ionic liquids and use this knowledge to inform innovative sensor designs that will push detection limits to analytically relevant levels.
Professor Silvester's work has been recognised by several awards and honours, including the Le Fèvre medal from the Australian Academy of Science (2021), the Rennie Memorial Medal from the Royal Australian Chemical Institute (RACI) (2019), a Western Australian Young Tall Poppy Award, named on the Analytical Scientist Power List (2020) and elected a Fellow of the RACI (2020). She is currently the secretary for the Electrochemistry Division of the RACI, and the Australia/New Zealand representative for the International Society of Electrochemistry (ISE). She has also served as an editor for Scientific Reports and Frontiers in Chemistry.
We offer our warmest congratulations to Debbie on her achievement!
---
Read Professor Silvester's recent Analyst paper: Thin films of poly(vinylidene fluoride-co-hexafluoropropylene)-ionic liquid mixtures as amperometric gas sensing materials for oxygen and ammonia. Analyst, 2020,145, 1915-1924