Analyst would like to offer congratulations to our Associate Editor, Jaebum Choo (Chung-Ang University), for his achievement winning the Taikyue Ree Academic Award, presented by the Korean Chemical Society.
Jaebum Choo is a Professor in the Department of Chemistry at Chung-Ang University. He obtained a PhD in Molecular Spectroscopy at Texas A&M University in 1994. From 1995-2019, he was a faculty member of Hanyang University. He was a Director of the "Center for Integrated Human Sensing System" (ERC, 2009-2013) and a BK21+ Director of Bionano Fusion Technology Program (2013-2019) supported by National Research Foundation of Korea. Professor Choo became a Baik Nam Distinguished Professor in 2015 due to his excellent academic achievements. His main research areas are SERS, biosensors, micro-devices and molecular spectroscopy. His current research programs are centered on the development of highly sensitive optical nano-sensor systems for rapid and sensitive in vitro diagnostics.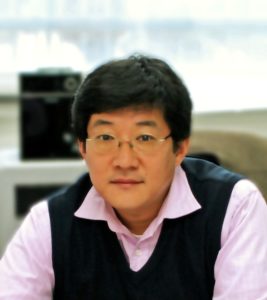 Please join us in offering our sincere congratulations to Jaebum!