We are delighted to announce the appointment of Jaebum Choo as Associate Editor to the Analyst Editorial Board.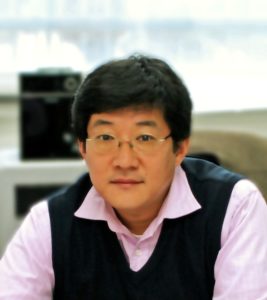 ---
Jaebum Choo is a Professor in the Department of Bionano Technology at Hanyang University. He obtained his PhD in Molecular Spectroscopy at Texas A&M University in 1994 and then, in 1995,  joined as a faculty member of Hanyang University. Jaebum has been the Director of "Center for Integrated Human Sensing System" (ERC supported by National Research Foundation of Korea, 2009-2013)and a President of Korean Biochip Society in 2015.
He is currently a BK21+ Director of Bionano Fusion Technology Program supported by National Research Foundation of Korea. His main research areas are SERS, biosensors, micro-devices and molecular spectroscopy. His current research programs are centered on the development of highly sensitive optical nano-sensor systems for rapid and sensitive in vitro diagnostics. He has given more than 130 invited lectures in the USA, Europe and Asia, and has published over 240 research papers in peer-reviewed journals and 5 book chapters. Professor Choo was appointed as a Baik Nam Distinguished Professor in 2015 due to his excellent academic achievements.
---
We welcome Professor Jaebum Choo and his expertise to the Analyst Editorial Board as an Associate Editor. Submit your article to Professor Jaebum Choo today!
---
Read some of Professor Choo's latest research published in Analyst:
Analysis of ribonuclease activity in sub-nanoliter droplets by label-free fluorescence measurements
Choi, J.-W., Vasamsetti, B.M.K., Kim, K.-W., Seo, S.H., Lee, D.-H., Chang, S.-I., Choo, J., Kim, H.Y.
Raman spectrum identification based on the correlation score using the weighted segmental hit quality index
Park, J.-K., Park, A., Yang, S.K., Baek, S.-J., Hwang, J., Choo, J.
You can keep up to date with the latest developments from Analyst by signing up for free table of contents alerts and monthly e-newsletters.