MSB 2017 was held from March 26th – 29th, in Noordwijkerhout, The Netherlands. Analyst was involved in the best poster competition, along with sister journal Analytical Methods and fellow RSC journal Lab on a Chip. The competition was Judged by an international panel of scientists, which was chaired by Dr Monika Dittman, Agilent Technologies, Germany. All posters were judged on the following criteria:
Novelty and originality of the work, creativity and potential for innovation;
Scope of work, technical quality of experimental design, and execution of experiments;
Readability of the presentation and author's explanations.
For the Analyst sponsored prize, the award winner received a free, one year e-subscription to Analyst. Congratulations to all of the prize winners.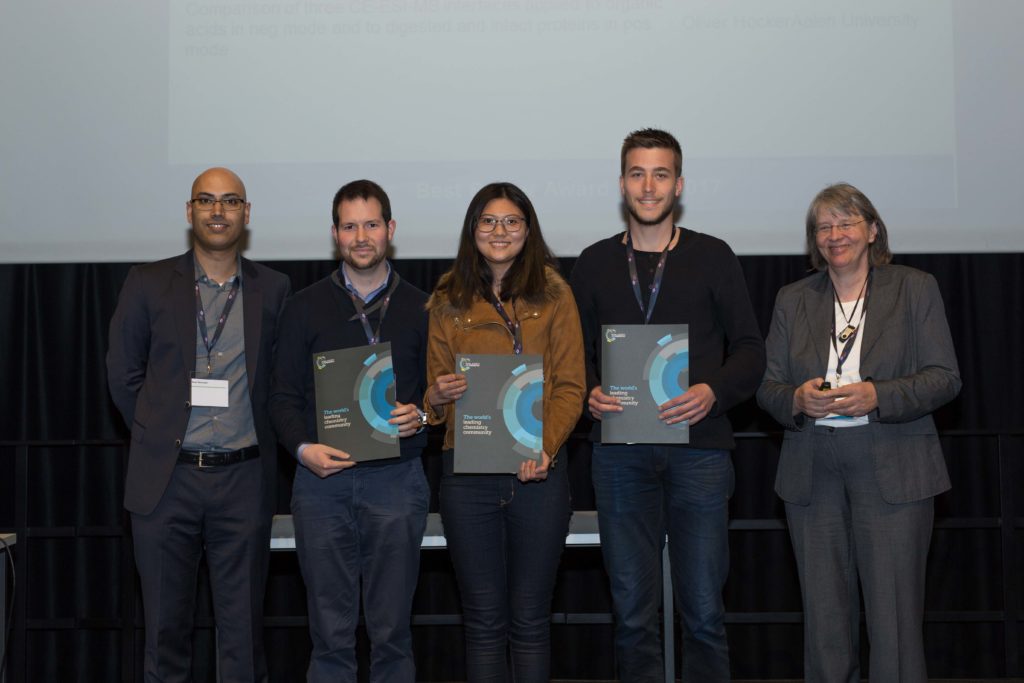 Three of the best poster award winners, along with conference co-chair Rawi Ramautar (far left) and chair of the poster prize award panel, Monika Dittman (far right)