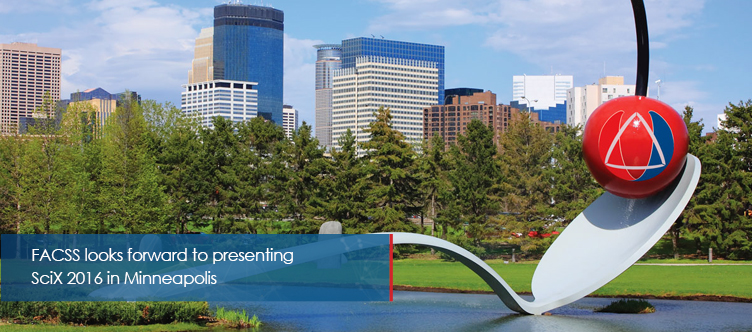 SciX is due to take place at the Hyatt Regency Hotel, MN between September 18 – 23 2016.
'Leading researchers will convene to present their cutting edge developments in analytical sciences, instrumentation and unique applications.  The meeting hosts a world class exhibition, presentations from leading scientists, educational courses, and many networking opportunities.'
The conference will include bonus sessions devoted to: Nanotechnology, Surface Science, Women & Diversity in Chemical Sciences, Chemistry in Art & Archaeology and Easing World Poverty.
For more information about the conference and to register your interest please see the website here.
Executive Editor, Philippa Hughes, will be attending the conference to answer any questions you have about Analyst, Analytical Methods and JAAS. So pop by booth 108 for a chat.
Please do join us at the joint RSC/ACS symposia and the RSC Awards Symposium sessions at the conference. More details on topics and speakers to follow…