The MedChemComm team will be attending a number of conferences in 2011 and we would be delighted to meet you.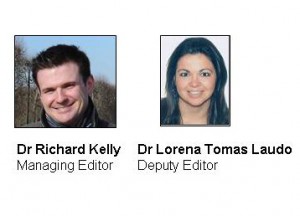 Here's where you can meet us in the coming months:
Antibiotics: Where are we now? – 20th January, London, UK – Meet Lorena
Zing Natural Products – 13th-16th February, Sharm el Sheikh, Egypt – Meet Richard
Lakeland Heterocyclic meeting, May – Grasmere, UK – Meet Lorena
Frontiers in Medicinal Chemistry Meeting: Emerging Targets, Novel Candidates and Innovative Strategies– 19th-21st July – Stockholm, Sweden – Meet Richard
International Symposium on Macrocyclic and Supramolecular Chemistry (ISMSC) – 3rd-7th July, Brighton, UK – Meet Lorena
European Symposium on Organic Chemistry – 10th-15th July, Crete, Greece – Meet Lorena
22nd International Symposium: Synthesis in Organic Chemistry – 11th-14th July, Cambridge, UK – Meet Richard
OMCOS 16 – 24th-28th July – Shanghai, China – Meet Richard
4th International Symposium on Advances in Synthetic and Medicinal Chemistry – 21st-25th August, St Petersburg, Russia – Meet Lorena
16th RSC-SCI Medicinal Chemistry meeting – 11th-14th September, Cambridge, UK – Meet Lorena
Please let us know if you are planning on attending any of these meetings as it would be lovely to meet you there.