Lab on a Chip Editorial Board Chair, George Whitesides, will recieve the prestigious
2011 F. A. Cotton Medal at  a ceremony at Texas A&M University in April next year.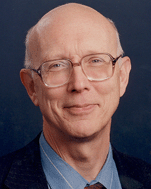 Professor Whitesides is the Woodford L. & Ann A. Flowers University Professor of Chemistry at Harvard University whose broad research interests range from affordable health diagnostics for the developing world to probing the mysteries of the origin of life. The Cotton Medal, awarded for excellence in chemical research, is in memory of the late F. Albert Cotton, Professor of Chemistry at Texas A&M, and has been awarded annually since 1995.
Read Professor Whitesides recent Editorial in Lab on a Chip on 'Solving problems'.