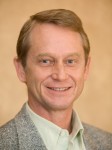 Editorial Board member Scott Tanner has just published an exciting paper in Science, showing a brilliant proof of principle for the novel technology of mass cytometry and providing a uniquely detailed view of cell differentiation in the human hematopoietic system.
This tackles a problem central to biomedical science: identifying the lineages and phenotypes of specialised cells and tracking their molecular differentiation during differentiation.
Access the paper using the link below.
Congratulations, Scott!
Single-Cell Mass Cytometry of Differential Immune and Drug Responses Across a Human Hematopoietic Continuum
Sean C. Bendall, Erin F. Simonds, Peng Qiu, El-ad D. Amir, Peter O. Krutzik, Rachel Finck, Robert V. Bruggner, Rachel Melamed, Angelica Trejo, Olga I. Ornatsky, Robert S. Balderas, Sylvia K. Plevritis, Karen Sachs, Dana Pe'er, Scott D. Tanner and Garry P. Nolan
Science 6 May 2011: 687-696
DOI: 10.1126/science.1198704