The 6th Asia-Pacific Winter Conference on Plasma Spectrochemistry (2015APWC) was successfully held from May 19th to 22rd in Xiamen, China. The conference was hosted by Xiamen University and the National Natural Science Foundation of China, and organized by the College of Chemistry and Chemical Engineering at Xiamen University and the Ministry of Education Key Laboratory of Spectrochemical Analysis & Instrumentation. More than 330 atomic spectrometry experts and scholars from 16 countries and regions, including United States of America, Germany, United Kingdom, Japan, Korea, India, etc. attended this conference.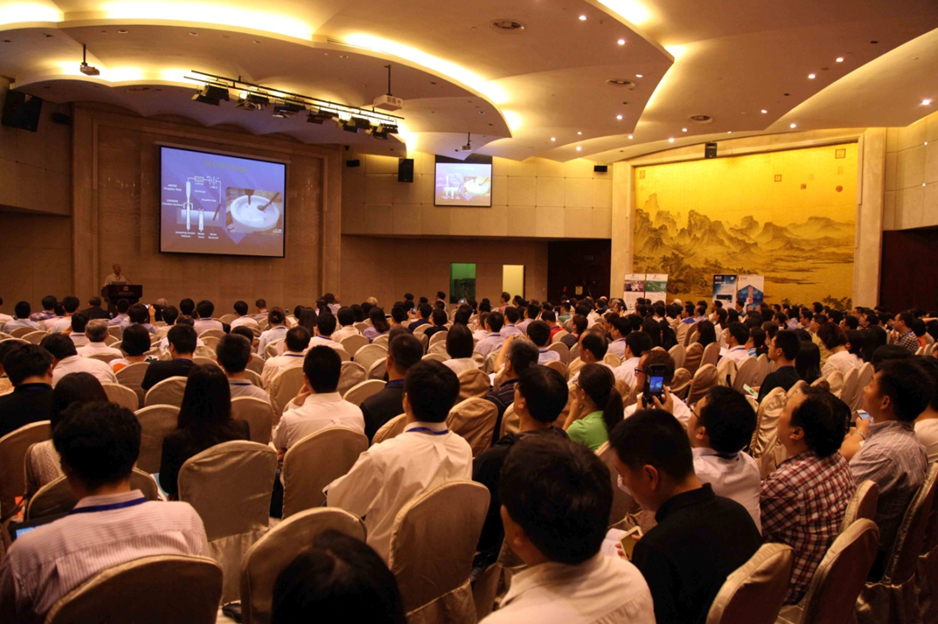 The opening ceremony of the conference was chaired by the Conference Chairman Professor Wei Hang of Xiamen University. Professor Yunbao Jiang, dean of the College of Chemistry and Chemical Engineering of Xiamen University, and Prof.Benli Huang, Honorary Chairman of 2015APWC, made the welcoming remarks. Professor Ramon Barnes, the founder of Winter Conference on Plasma Spectrochemistry, introduced previous Winter Conferences on Plasma Spectrochemistry to the attendees and made congratulations to Prof.Benli Huang on his 90th birthday. Prof. Gary Hieftje from Indiana University and Prof. Guibin Jiang from Chinese Academy of Eco-Environment Center delivered conference Plenary Lectures.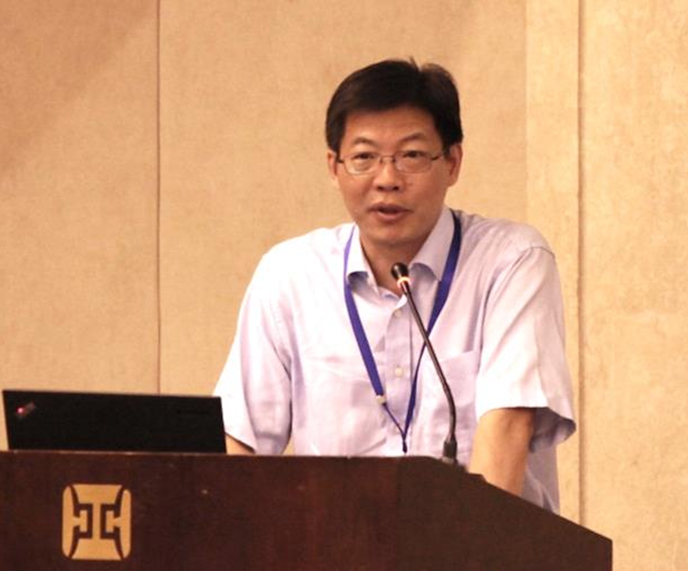 Prof. Wei Hang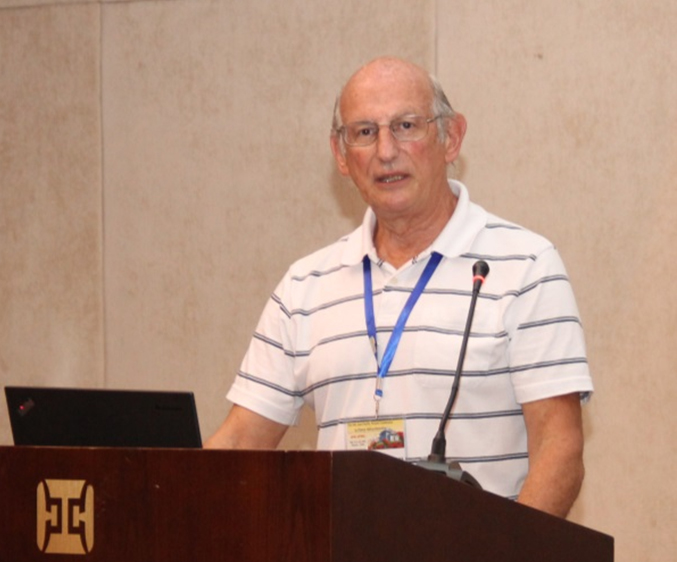 Prof. Ramon Barnes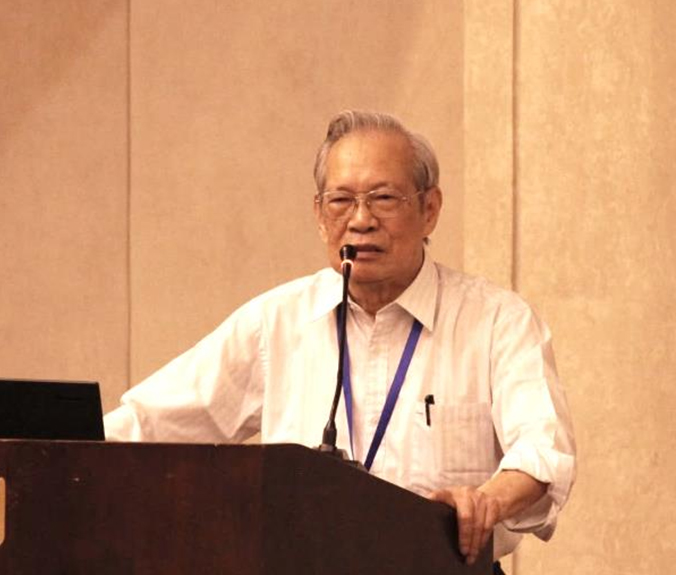 Prof. Benli Huang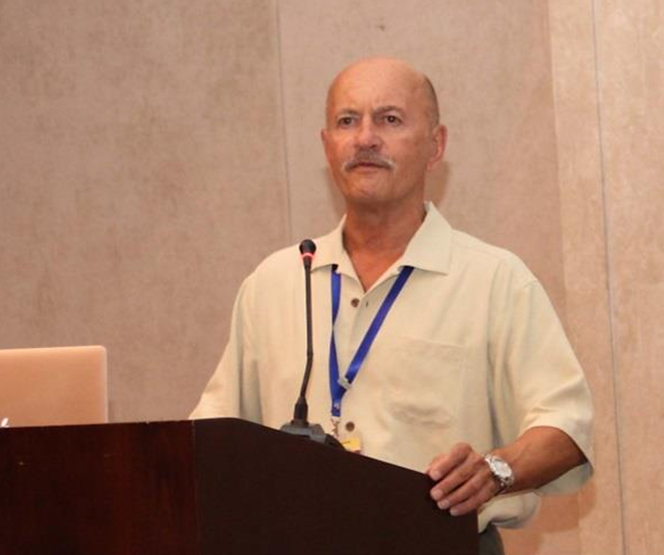 Prof. Gary Hieftje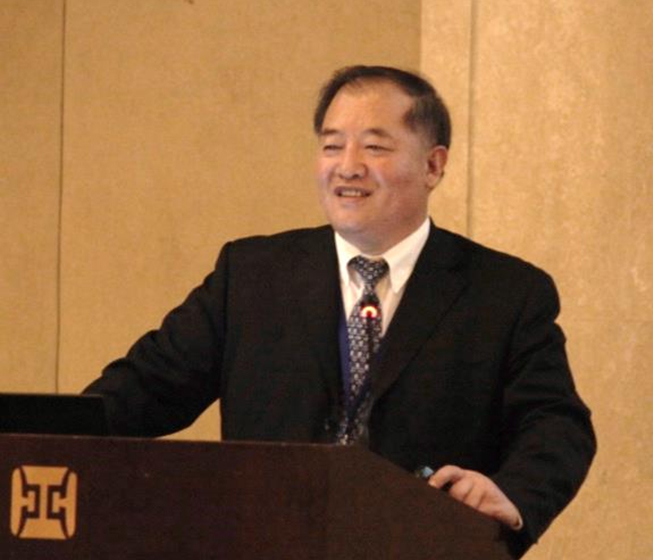 Prof. Guibin Jiang
During the conference, more than 50 well-known scholars gave excellent lectures. Extensive academic and technical exchanges on research progress took place on a variety of domains, including plasma spectral/mass spectral analysis, analytical instrumentation, elemental speciation analysis, environmental analysis, food and drug analysis, laser-induced plasma spectrochemistry, applications of plasma spectrochemistry, etc. In the conference, many analytical instrument manufacturers, including Perkin Elmer, Agilent, Shimadzu, Thermo Fisher, Spectro, Nu Instrument, Analytik Jena and so on, exhibited their relevant instruments and technical application data.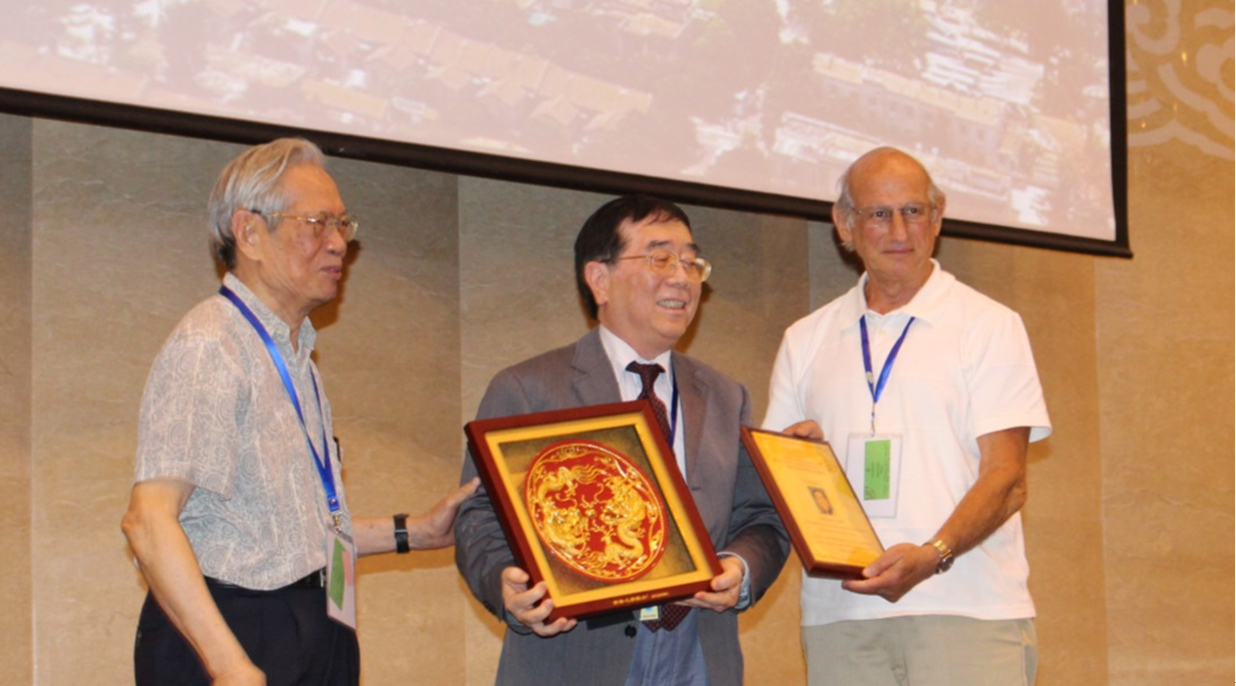 Prof. Zhifang Chai (middle)
In this conference, Prof.Zhifang Chai was awarded the 'Life Achievement Award for Atomic Spectrometry in China' for his outstanding contribution in atomic analysis and characterization. In order to encourage graduate students to attend the conference and share their latest research work, 10 best posters were selected and awarded. The well-organized conference was highly appreciated by the attendees and sponsors, which pushes forward spectral research and application and promotes the development of Science and technology in Atomic Spectrometry.
(Thanks a lot for the information to Prof. Wei Hang, Xiamen University.)