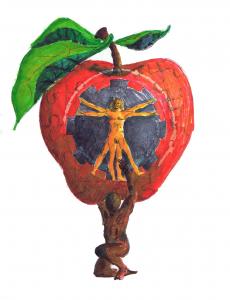 The 5th International Symposium on Delivery of Functionality in Complex Food Systems: Physically-Inspired Approaches from the Nanoscale to the Microscale will be taking place in Haifa, Israel from September 30 – October 3, 2013.
Early bird registration is open until July 16th 2013
The emphasis of this meeting will be on the application of scientific principles towards the rational design and fabrication of healthy, attractive and sustainable foods. The meeting will focus on understanding the basic physical principles behind the co-assembly of food components and their utilization for delivering various functional components, for promoting both health and enjoyment of the consumer.
This meeting is aimed at scientists from various backgrounds, including Food Science, Food Technology, Food Physics, Physical Chemistry, Biophysics, Biochemistry, Biotechnology, Polymer Science and Nanotechnology, as well as food-professionals from food and ingredient companies.
Main Themes:
Advances in engineering self-assembly: novel molecular architectures and structures for the delivery of food supplements/additives
Efficacy of bioactive delivery systems in food: programmed release and bioavailability
Safety and regulation of nutraceutical delivery systems
Visit the website for more information and to submit an abstract
Food & Function is delighted to be supporting this excellent conference.  The aims of the Journal are closely aligned with the Delivery of Functionality conference series, and Food & Function published a special issue containing research presented at the 4th Symposium in the series, held in Guelph, Canada in 2011. Read the special issue here.