Researchers in Atlanta, GA have developed a device that produces hydrogen gas from waste heat, solar, and/or mechanical energies.
Recent research conducted at Georgia Institute of Technology by Yang and coworkers have developed a new hybrid energy harvesting device to aid in the effort of hydrogen fuel production. Currently, hydrogen gas for use in industry is predominantly generated by steam reformation of methane or natural gas. This method produces greenhouse gas, requires high temperatures, and utilizes non-renewable resources.
Electrolytic production of hydrogen from water is one popular contender, due to its simplicity and abundance of reactants, however it is currently a more expensive process than through steam reformation. By developing a hybrid device that can take advantage of multiple modes of otherwise wasted energy, an "ambient" fuel generator can be realized.
The novelty in the present work is the combination of solar, thermal, and mechanical energies in the electrolysis of water. By matching a Si-pyramid solar cell with a Bi2Te3 based thermoelectric cell, along with a polyamide-perfluoroalkoxy based triboelectric nanogenerator, simultaneous energy harvesting can occur under a variety of environmental conditions. The group has reported H2 gas production at a rate of 4 x10-4 mL/s under hybrid generation mode. The technology can also be made to charge a Li-ion battery for on-demand hydrogen production, to compensate for environmental fluctuations.
With optimization, technology such as this can one day exist as a remote platform on the open ocean, passively generating hydrogen gas to be either pipelined to land, or used immediately for fuel cell powered ships.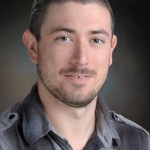 by David Novitski
Interested? Read the full communication in Energy and Environmental Science here:
A hybrid energy cell for self-powered water splitting
Ya Yang, Hulin Zhang, Zong-Hong Lin, Yan Liu, Jun Chen, Ziyin Lin, Yu Sheng Zhou, Ching Ping Wonga and Zhong Lin Wang
Energy Environ. Sci., 2013, Advance Article
DOI: 10.1039/C3EE41485J