The 2nd ICSU/IUPAC Workshop on Crystal Engineering will be held in Como, Italy on August 30-September 1, 2015.
The Chairmen of the Workshop, Pierangelo Metrangolo and Giuseppe Resnati, invite you to participate in this memorable event.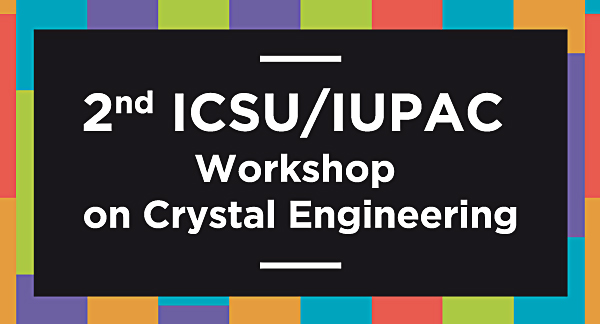 This international workshop will also serve as the mid-term meeting of the ICSU project CONvINCE "CONcepts and termINology in Crystal Engineering" and of the IUPAC project no. 2012-044-1-100 "Basic Terminology of Crystal Engineering". The objectives of these projects are to produce guidelines for terminology in the area of crystal engineering.
The program of the workshop will comprise invited lectures by internationally renowned leaders in the field. Poster presentations are also scheduled and opportunities are planned for young scientists' networking with both peers and recognized leaders in the field.
Participation is free and limited to a maximum number of 150 attendees, which will be selected on a first come first served basis.
The deadline for registration and abstract submission is June 30, 2015.
Full details of the Workshop can be found here.
For more information, please contact the:
Scientific Secretariat: johanna.syvanen@polimi.it or the Organizing Secretariat: chiara.stefanetti@centrovolta.it