This CrystEngComm Hot Article provides us with an insight into the growth of layered graphene nanoflakes. For the first time there is direct evidence, using in depth Raman and X-ray analysis, that the vertical orientation of FLGs is brought about via stress release at growing graphitic edges.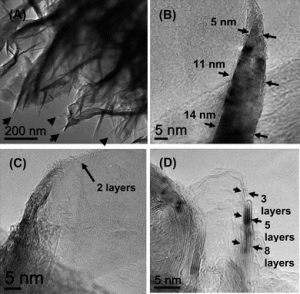 Exploring the fundamental effects of deposition time on the microstructures of graphene nanoflakes by Raman scattering and X-ray diffraction
Navneet Soin, Susanta Sinha Roy, Christopher O'Kane, James A. D. McLaughlin, Teck H. Lim and Crispin J. D. Hetherington

CrystEngComm, 2010, Advance Article
DOI: 10.1039/C0CE00285B
Read for FREE until the 8th October!