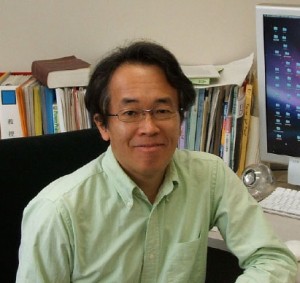 1.      What led you to specialise in biomaterials?
For the past 25 years, I have been exploring the nucleic acids using organic chemistry, biochemistry and computational chemistry. The ability of DNA to weave together and bind other molecules, which allow it to act as a scaffold for complex Nano machinery, has always fascinated me. Recent progress in DNA origami further motivated me to employ DNA as a construction material for the supra-molecular 'bottom-up' engineering in nano-sciences. 
2.      What projects are you working on at the moment?
My research is centered on the chemical biology of nucleic acids and integrates DNA nanotechnology and creation of artificial genetic switch. Nanotechnology group uses DNA origami techniques to build nano- and meso-sized structures to acquire vital mechanistic knowledge that could be exploited in gene regulation. 
We are also developing sequence-specific DNA binding Pyrrole-Imidazole polyamides as artificial genetic `ON` and `OFF` switch. Based on our recent promising results we are establishing a novel chemical approach to selectively and epigenetically induce pluripotency in somatic cells with our designed molecules. 
3.      What do you think are the most important developments in the field of biomaterials at the moment?
In my opinion, clinical translation of the biomaterials is the most important development in this field. Several biomaterials that are compatible with the body are currently used as the implants and replacements of damaged body parts. However, we still have lots of lessons to learn from the microstructural features and designs found in nature. By mimicking the natural environment, we could construct mechanically superior biomaterials. For example, natural transcription factors could precisely modulate the extremely complex gene network and trigger signal transduction at the right place and the right time. It is important that artificial transcriptional activators should retain the capacity of their natural counterparts. I hope that the focus on biomaterials could gain the attention of the multidisciplinary researchers and encourage them to improve the clinical utility of iPS cells by taking cue from the nature. 
4.      You're one of the Associate Editors for Biomaterials Science. What excites you most about your new role?
In my opinion, science should not be confined within certain disciplines. It is high time that we cross the boundaries, which has been limiting our creative capacity. By integrating fragmented disciplines, we could mobilize the intellectual resources to overcome our limitations. The history of greatest scientific achievements like the Newton`s apple story or Kekulé structure have taught us that the idea behind those and most other countless creative discoveries were triggered by the most unlikely everyday incidents. I am excited because I will be part of the team that will lead the science in a new direction without self-restricted boundaries. We hope to unleash the creativity of the scientists with this inter-disciplinary journal. 
5.      As science becomes increasingly interdisciplinary, how do you see the future of science, and in particular biomaterials science, developing?
I would like to give this quote `It is not enough to do our best, we first need to know what to do and then give our best`. Accordingly we should have a clear idea of the goal we intend to solve and/or achieve. It is possible that some researchers work on different disciplines with diverse strategy but their scientific goal may be common to other researchers who belong to an unrelated discipline. We need to have a comprehensive view of the given problem and need to be aware of the area where we may lack expertise but which is essential to achieve our goal. Synergistic efforts of the scientists from different disciplines who share their knowledge base with productive discussions could accelerate our progress towards a given goal. In this regard, development of biomaterials science provides an ideal platform by integrating diverse scientists who are engineers, cell biologists, material experts and clinical physicians. 
6.      What advice would you give to the students who will be the next generation of scientists?
As the name indicates, students first need to be studious to evolve as the next generation of scientists. They should not only work hard but also smart and design experiments in a systematic manner. It is possible that they may face some troubles during the course of their experiments. Instead of giving up, they should think hard and profoundly consider all possibilities from various angles to shoot those troubles off. I personally believe that constructive discussions with the fellow colleagues even if they don't belong to the same discipline can mutually complement each other`s research. 
7.      If you weren't a scientist, what would you be?
During the course of my research career, several times I came across this question. Every time I find this question as a difficult one to answer. Science has always fascinated me than any other field and I really enjoy being a scientist. So I could not contemplate any other probability. 
Biomaterials Science is now accepting submissions. All articles will be free to access until the end of 2014. Please contact the editorial office if you have any questions about the journal. 
Don't forget you can Like us on Facebook or Follow us on Twitter to keep up with the latest news. 
If you want to find out about the first articles once they're published online why not sign up for the Biomaterials Science RSS feed or Table of Contents alert.