We're excited to let you know about the two recent appointments we have made to the Energy Advances Editorial Board. Please join us in welcoming B. Layla Mehdi (University of Liverpool, UK) and Michael Naguib (Tulane University, USA) to the team.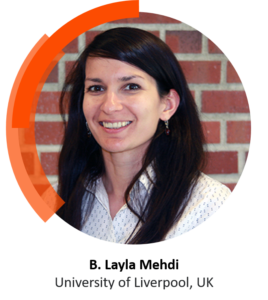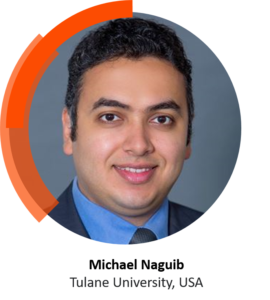 Layla is an Assistant Professor in the School of Engineering, Associate Director of the Albert Crewe Centre for Electron Microscopy and Team Lead for Energy Storage in the RUEDI facility at University of Liverpool, UK. Her primary research focus is lithium-ion batteries and energy storage, and on developing advanced new microscopy methods to generate an in-depth understanding of reaction kinetics at solid–liquid  and solid–gas interfaces in batteries and electrocatalysts, as well as pharmaceuticals.
Read Layla's recent HOT publication in Physical Chemistry Chemical Physics – "Controlling radiolysis chemistry on the nanoscale in liquid cell scanning transmission electron microscopy"
Michael is a Ken and Ruth Arnold Early Career Professor in Science and Engineering and an assistant professor in the Physics and Engineering Physics department at Tulane University, USA. His group's research focuses on the synthesis and characterization of novel nanomaterials for electrochemical energy storage and conversion, including batteries, supercapacitors, and hydrogen evolution.
Discover Michael's recent Energy & Environmental Science publication – "Tracking ion intercalation into layered Ti3C2 MXene films across length scales"
Layla and Michael will be handling submissions for our first issues in their Associate Editor roles. Future Editorial Board appointments will be revealed soon – sign-up to receive the latest updates. All article processing charges are waived until mid-2024, making our gold open access journal free to publish in – so your work benefits from maximum visibility.
And on that note, over to you… global energy sustainability concerns can only be tackled by cross-community collaboration. Your ideas could be part of the solution – so don't hesitate to partner with us for your next publication.