Learnings from Developing a Multistage Flow API Process, a Chemists Perspective
22nd June 2020 3pm
Biography of the speaker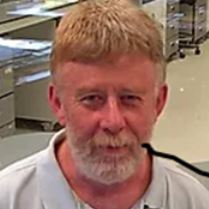 Mark Hughes obtained his degree and D.Phil on Natural Product Total Synthesis from Oxford University.  After a brief spell as a Medicinal Chemist at Wyeth pharmaceuticals he joined Smith Kline and French as a Synthetic Chemist.  Mergers and site moves took him into process chemistry and reaction modelling and eventually continuous processing.
Synopsis
Flow chemistry offers a number of potential advantages for pharmaceutical synthesis:
• Enabling chemistry that is difficult to scale in batch.
• Improved process control leading to better reproducibility.
• Increased process velocity.
The webinar will present the "obvious in hindsight" challenges encountered in developing multistage continuous processes from the perspective of an organic chemist, whilst highlighting some of the benefits and engineering solutions! No assumptions of prior experience of continuous reactors will be made! This webinar will not directly address regulatory implications.
Registration for the webinar
Guests can register for the free webinar using the following link: https://attendee.gotowebinar.com/register/7096888368596983823