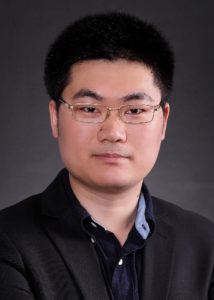 Dr. Dan Wang is a Professor at the State Key Laboratory of Organic-Inorganic Composites, College of Chemical Engineering in Beijing University of Chemical Technology, Beijing, China. He received a B.E. degree in materials science and engineering and a Ph.D. degree in optical engineering from Zhejiang University, Hangzhou, China, in 2008 and 2013, respectively. Dr. Wang was Visiting Scholar at Harvard University (2019) and Case Western Reserve University (2013-2015) in the United States. His current research interests focus on Nanomaterials and Process Intensification. Dr. Wang was honored as Distinguished Young Investigator of China Frontiers of Engineering from Chinese Academy of Engineering (2018) and won First Prize Award for Young Teachers in the Higher Education Institutions of China issued by Fok Ying Tong Education Foundation (2019), First Prize of Technological Invention Award issued by China Petroleum and Chemical Industry Federation (2022), etc. He has authored over 100 peer-reviewed articles and serves as the associate editor of Applied Nanoscience and Heliyon, member of international cooperation committee at The Chemical Industry and Engineering Society of China (CIESC) and senior member of American Institute of Chemical Engineers (AIChE).
Read Dan's Emerging Investigator Series article, Synthesis of poly(2,6-diaminopyridine) using a rotating packed bed toward efficient production of polypyrrole-derived electrocatalysts, DOI: 10.1039/D2RE00296E, and read our interview with him below. 
How do you feel about RCE as a place to publish research on this topic?
Reaction Chemistry & Engineering has been a great place for researchers of chemical engineering and chemical sciences to come together in solving problems of importance to wider society. The research of our group focuses on the development of new materials at multiple scales, from the laboratory up to and including plant scale. International exposure of our work in RCE to chemical scientists and engineers from across academia and industry is a very rewarding experience.
What aspect of your work are you most excited about at the moment and what do you find most challenging about your research?
The sustainable development of social economy calls for green catalysts and green process for the industrial manufacture of useful products. Carbon-based nanomaterials are considered as efficient electrocatalysts for oxygen reduction reaction and oxygen evolution reaction in proton-exchange membrane fuel cell and metal-air batteries. The properties of functional nanomaterials are extremely sensitive to structures and compositions at molecular to nanometer scale, which allow the control and tuning of characteristics in lab scale, but make them very difficult to reproduce for commercial applications. Therefore, we must be conscious not only on the performance of new materials in lab-scale, but also care about the issues related to scale-up, cost and compatibility in the future. The most challenging about the research is the ingenious fusion of scientific thinking and engineering thinking in accelerating the translation of new materials and technologies in industrial applications.
In your opinion, what are the most important questions to be asked/answered in this field of research?
Broad application of new materials will not be realized if there is no low-cost and large-scale fabrication capability for them with a well-defined size and shape. Key challenges, including batch stability and atom economy of synthesis process on functional nanomaterials, have to be taken into serious consideration to transform the in-lab synthesis technology into scale-up production for wider commercial needs.
Can you share one piece of career-related advice or wisdom with other early career scientists?
Keep learning and self-improvement, pursue common development through win-win cooperation, work together to benefit each other.
Find out more about Dan Wang's research on his orcid profile.