Dr. R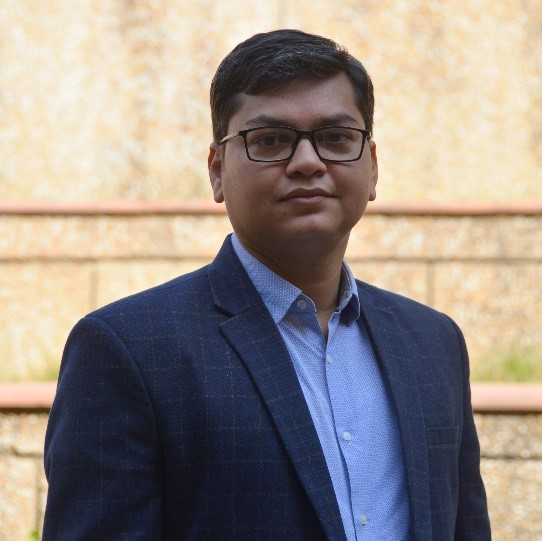 aju Kumar Gupta is currently an Associate Professor at the Department of Chemical Engineering, Indian Institute of Technology Kanpur, India. He received his PhD in Chemical and Biomolecular Engineering from National University of Singapore in 2010 and postdoctoral training at Nanyang Technological University Singapore, prior to starting his independent career in 2012. Dr. Gupta's research group focuses on solar energy conversion and utilization for environmental and energy applications. His current research interests are photocatalysis for water remediation and CO2 capture & conversion to fuels, hybrid perovskite solar cells and energy storage devices. Dr. Gupta has been recipient of several fellowships and awards for his outstanding career in academic and research fields. He is an Editorial Board member of several international journals, as well as a member of scientific bodies. Dr. Gupta has authored more than 95 research articles in SCI journals, 3 patents, 3 books, 16 book chapters and guest edited special issues for several international journals.
Read his Emerging Investigator article "An activated carbon fiber supported Fe2O3@bismuth carbonate heterojunction for enhanced visible light degradation of emerging pharmaceutical pollutants" and read more about his in the interview below: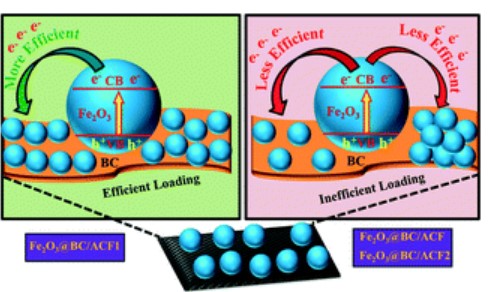 How do you feel about Reaction Chemistry & Engineering as a place to publish?
Reaction Chemistry & Engineering is an excellent place to publish high quality articles for newly design functional nanomaterials and their efficient utilization at the reactor scale for diverse applications in environmental remediation e.g., clean water, pollution abatement and beyond. I am honoured to share my research work.
What aspect of your work are you most excited about at the moment and what do you find most challenging about your research?
My work focuses on maximizing charge carrier collection via interfacial tuning of the photocatalyst heterojunction immobilized over a flexible support (ACF) resulting in excellent photodegradation of targeted pollutant (antipyrine) under visible light irradiation. The challenge lies in how to control immobilization of the photocatalyst over ACF along with good stability of the photocatalyst under flow conditions.
In your opinion, what are the most important questions to be asked/answered in this field of research?
Recently, the global community is paying more attention to environmental issues e.g., water shortage, air quality, climate change, microplastics and emerging pollutants. In my opinion, the most important question is developing low-cost, environmentally friendly functional materials and their effective utilization at the reactor scale for the rapidly expanding multidisciplinary environmental research field.
Can you share one piece of career-related advice or wisdom with other early career scientists?
Select a research problem which you are most passionate about, give your best and learn from failures without getting discouraged.
Keep up to date with Raju and his research by following him on Twitter @rajukgupta and by connecting with him on LinkedIn