We are excited to announce a new Associate Editor and two new members to our Editorial Board. Please join us in welcoming these esteemed members of the international reaction engineering and reaction chemistry research community to our Editorial Board:
Francesca Paradisi, Associate Editor (University of Bern, Switzerland)
Richard Bourne, Editorial Board (University of Leeds, UK)
Heather Kulik, Editorial Board (MIT, USA)
In celebration, we have collated some of their recently published work in RSC journals to introduce our community to their areas of research and expertise. This papers in this collection are either Open Access, or free for anyone to read until 1st December 2021.
Read on for more information about our new Editorial Board members below:
---
Francesca Paradisi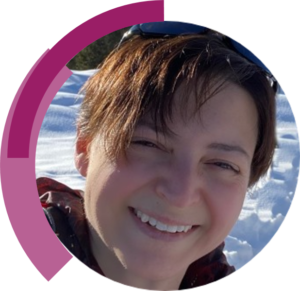 Professor of Sustainable Pharmaceutical Chemistry
Department of Chemistry, University of Bern
Switzerland
Prof. Paradisi graduated in Chemistry from the University of Bologna were she remained also for her PhD in synthetic organic chemistry. In 2002 she joined the group of Prof. Engel at University College Dublin for her post doc and started working in the area of Biocatalysis. After a brief stint in Enzolve Technologies, a spinoff company, in 2005, she got her first academic position in the School of Chemistry in UCD in 2006 where she remained till 2016. She was recruited then by the University of Nottingham as Associate Professor in Biocatalysis and promoted to Full Professor in 2019. In the same year however, she was offered the Chair of Sustainable Pharmaceutical Chemistry at the University of Bern and relocated to Switzerland. She is the recipient of the Green and Sustainable Chemistry Award 2021 jointly sponsored by the Swiss Chemical Society and Syngenta for her ground-breaking work in developing eco-friendly and ultra-efficient biotransformations for the synthesis of high-value chemicals, dramatically increasing the applicability of biocatalysis.
As a Reaction Chemistry & Engineering Associate Editor, Professor Francesca Paradisi will provide expertise in particular in the fields of:
Biocatalysis
Enzyme Engineering
---
Richard A. Bourne
Professor of Digital Chemical Manufacturing
Institute of Process Research and Development (IPRD)
University of Leeds, UK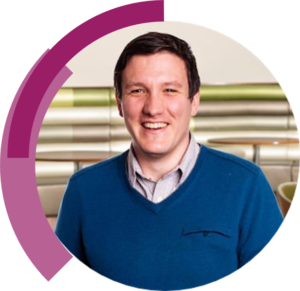 Richard A Bourne is currently Professor of Digital Chemical Manufacturing at the University of Leeds based at the Institute of Process Research and Development (IPRD) at Leeds, working on rapid process development and continuous flow chemistry. His research group is particularly focused on rapid optimisation of pharmaceutical processes using automated systems. Richard is a Royal Academy of Engineering Research Chair working on Digital Discovery and Manufacturing of Pharmaceuticals.
The Bourne group works on the development of new sustainable processes with focus on continuous flow routes to pharmaceutical and fine chemical products. His group is based within the Institute of Process Research (IPRD) at Leeds and he is particularly interested in the use of automated flow systems combining online analysis, feedback control and evolutionary algorithms to provide process understanding and optimisation. This particularly interdisciplinary research at the interface between Chemistry and Chemical Engineering aims to develop processes at laboratory, pilot plant and manufacturing scales.
He is leading a 4 year EPSRC project 'Cognitive Chemical Manufacturing' that is developing an Industry 4.0 approach coupling machine learning algorithms to a cyber-physical reactor platform.
---
Heather J. Kulik
Associate Professor of Chemical Engineering
Department of Chemical Engineering
MIT, USA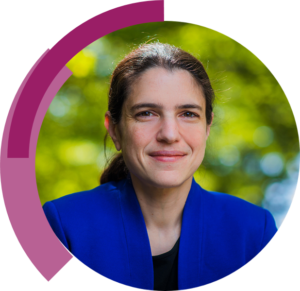 Heather J. Kulik is an Associate Professor in Chemical Engineering at MIT. She received her B.E. in Chemical Engineering from Cooper Union in 2004 and her Ph.D. in Materials Science and Engineering from MIT in 2009. She completed postdocs at Lawrence Livermore (2010) and Stanford (2010−2013), prior to returning to MIT as a faculty member in 2013 and receiving tenure in 2021.
Her work has been recognized by a Burroughs Wellcome Fund Career Award at the Scientific Interface (2012-2017), Office of Naval Research Young Investigator Award (2018), DARPA Young Faculty Award (2018), AAAS Marion Milligan Mason Award (2019-2020), NSF CAREER Award (2019), the Industrial & Engineering Chemistry Research "Class of Influential Researchers", the ACS COMP Division OpenEye Award for Outstanding Junior Faculty in Computational Chemistry, the JPCB Lectureship (ACS PHYS), the DARPA Director's Fellowship (2020), MSDE Outstanding Early-Career Paper Award (2021), and a Sloan Fellowship (2021).
Research in the Kulik group leverages computational modelling to aid the discovery of new materials and mechanisms. The group uses first-principles modelling to unearth fundamental aspects of structure-property relationships in catalysts and materials. By taking a computational approach, they carry out studies that allow them to make connections across a wide range of catalytic systems from biological enzymes to emerging heterogeneous single-atom catalysts. They develop computational software and machine learning models that accelerate the discovery of new materials and design rules. This approach enables the prediction of new materials properties in seconds, the exploration of million-compound design spaces, and the identification of design rules and exceptions that go beyond intuition. To ensure the predictive power of their approach, the group develops new methods to increase the accuracy of density functional theory especially for materials with challenging electronic structure such as transition metal complexes and solids.
---
Please join us in welcoming our new Associate Editor and Editorial Board members!