It is our pleasure to welcome Professor Alexander Katz to the Reaction Chemistry & Engineering Editorial Board.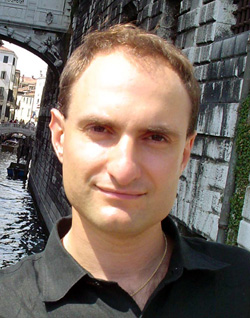 Alexander Katz is a Professor in the Department of Chemical and Biomolecular Engineering at the University of California, Berkeley, USA, and a Reaction Chemistry & Engineering Editorial Board member. His research focuses on the rational design of high performing materials for catalysis and adsorption inspired by the organisation of active sites found in biological systems, using advanced methods to precisely control the solid surface structure. The deep insight into catalytic actives sites that is possible is illustrated by his paper in Catalysis Science & Technology:
Identification of site requirements for reduction of 4-nitrophenol using gold nanoparticle catalysts, Michael M. Nigra, Jeong-Myeong Ha and Alexander Katz, Catal. Sci. Technol., 2013, 3, 2976–2983.
Prof. Katz is the previous recipient of a Fullbright Scholar teaching and research exchange grant to TECHNION-Israel Institute of Technology in Haifa, Israel.
To keep up with the news from Reaction Chemistry & Engineering, including the latest Editorial Board appointments, be sure to sign up to our e-alerts and follow us on Twitter. Submit your work here.