Organic Chemistry Frontiers is delighted to welcome Professor Qian Zhang (Northeast Normal University, China) as Associate Editor for the journal.
Biography
Qian Zhang is a Professor in the Department of Chemistry at Northeast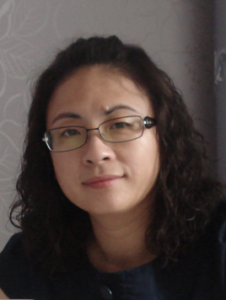 Normal University, Changchun, China. She obtained her BS and MS degrees from Department of Chemistry, Northeast Normal University, and PhD degree from Changchun Institute of Applied Chemistry, Chinese Academy of Sciences under the supervision of Professor Lixiang Wang in the research field of organic light emitting materials. Then she spent half a year as a visiting scholar in the University of Sydney, Australia. She has been teaching and doing research at Northeast Normal University for more than 20 years. She received several awards including Thieme Chemistry Journals Award and Changchun Excellent Female Contributors Award in 2014.
Research Highlights
Her research focuses on the field of synthetic methodology mostly mediated by transition metals, aimed to address key unmet challenges in contemporary organic synthesis, with an emphasis on asymmetric catalysis. Current research topics include: 1) to develop novel synthetic methodologies focusing on the new strategy for C-N bond formation and the discovery of new amination reagents; 2) strain release promoted and inspired new reaction.
Check some of her publications at Royal Society of Chemistry:
Enantioselective and site-specific copper-catalyzed reductive allyl–allyl cross-coupling of allenes
Guoxing Xu, Bin Fu, Haiyan Zhao, Yanfei Li, Ge Zhang, Ying Wang, Tao Xiong and Qian Zhang
Chem. Sci., 2019, 10, 1802-1806

Pd-Catalyzed carboannulation of γ,δ-alkenyl oximes: efficient access to 5-membered cyclic nitrones and dihydroazines
Baozhen Sun, Shuang Liu, Mengru Zhang, Jinbo Zhao and Qian Zhang
Org. Chem. Front., 2019, 6, 388-392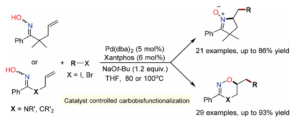 Copper-catalyzed oxidative amidation of α,β-unsaturated ketones via selective C–H or C–C bond cleavage
Tony Wheellyam Pouambeka, Ge Zhang, Guang-Fan Zheng, Guo-Xing Xu, Qian Zhang, Tao Xiong and Qian Zhang
Org. Chem. Front., 2017,4, 1420-1424