Organic Chemistry Frontiers is delighted to welcome Professor Jennifer Schomaker (University of Wisconsin-Madison, USA) as Associate Editor for the journal.
Biography
Jennifer Schomaker began her research career at Dow Chemical in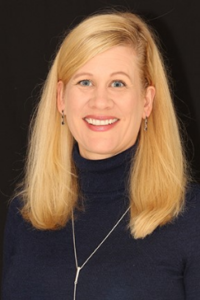 Organic Chemicals and Polymers, later moving to Agricultural Chemicals Process Research, where she participated in route selection and scale-up campaigns for two new herbicides. After 7 years in industry, she obtained her Ph.D. with Professor Babak Borhan at Michigan State University in 2006 before moving to UC-Berkeley as an NIH postdoctoral fellow under Professors Robert G. Bergman and F. Dean Toste. She joined the University of Wisconsin-Madison in 2009, where she is a full professor.
Research Highlights
Her research focuses on new methodologies for preparing stereochemically complex, densely functionalized amines, catalyst-controlled, tunable chemo- and site-selective C-H functionalizations, uncovering new reactivities catalyzed by first-row transition metals, total synthesis of bioactive natural and unnatural products, and development of new bioorthogonal labeling reagents.
Check some of her publications at Royal Society of Chemistry:
Regioselective differentiation of vicinal methylene C–H bonds enabled by silver-catalysed nitrene transfer
Ryan J. Scamp, Bradley Scheffer and Jennifer M. Schomaker
Chem. Commun., 2019,55, 7362-7365

Tunable differentiation of tertiary C–H bonds in intramolecular transition metal-catalyzed nitrene transfer reactions
Joshua R. Corbin and Jennifer M. Schomaker
Chem. Commun., 2017,53, 4346-4349