Organic Chemistry Frontiers is delighted to welcome Professor Arjan W. Kleij (Institute of Chemical Research of Catalonia, Spain) as Associate Editor for the journal.
Biography
Arjan W. Kleij received his MSc in 1996 and PhD in 2000 from Utrecht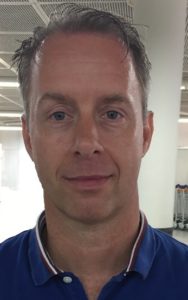 University working on dendrimer- and polymer-supported homogeneous catalysts. In 2000, he moved to industry and worked for more than 3 years at Avantium in its pharmaceutical branch, and later at Hexion as a research scientist. In 2002-2005, he was a postdoc at UAM in Madrid (Spain) and at the University of Amsterdam. In 2006, he moved to the Institute of Chemical Research of Catalonia (ICIQ) and became Group Leader, and was promoted to ICREA Professor in 2011. He is the recipient of a NWO Talent Fellowship and an ICREA junior grant, and recently featured in the author profile section of Angewandte Chemie. Arjan has (co)authored around 180 papers and 4 patent applications with >9600 citations (h-index 55). He is an advisory board member for ChemSusChem and editorial board member for the Journal of CO2 Utilization. He is chair of the Carbon Dioxide Conversion Catalysis (CDCC) conference and the EuGSC-4.
Research Highlights
His research is centered on the use of effective and new catalytic solutions (both metal- and organocatalysisorientated) towards the preparation of fine chemicals, pharma-relevant compounds and novel materials based on bio-based polymers. Focuses are on exquisite control over chemo-, regio-, diastereo- and enantio-selectivity features creating new synthetic opportunities of fundamental and industrial interest.
Check some of his publications at Royal Society of Chemistry:
Entropic corrections for the evaluation of the catalytic activity in the Al(III) catalysed formation of cyclic carbonates from CO2 and epoxides
Joan González-Fabra, Fernando Castro-Gómez, W. M. C. Sameera, Gunnar Nyman, Arjan W. Kleij and Carles Bo
Catal. Sci. Technol., 2019,9, 5433-5440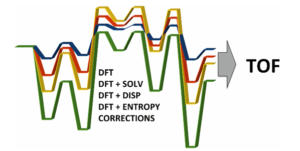 Advances in the use of CO2 as a renewable feedstock for the synthesis of polymers
Bruno Grignard, Sandro Gennen, Christine Jérôme, Arjan W. Kleij and Christophe Detrembleur
Chem. Soc. Rev., 2019,48, 4466-4514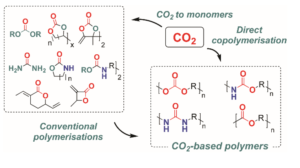 Self-assembly of bis-salphen compounds: from semiflexible chains to webs of nanorings
Sergey V. Pyrlin, Nicholas D. M. Hine, Arjan W. Kleij and Marta M. D. Ramos
Soft Matter, 2018,14, 1181-1194

Polystyrene-supported bifunctional resorcinarenes as cheap, metal-free and recyclable catalysts for epoxide/CO2 coupling reactions
Jose, S. Cañellas, M. A. Pericàs and A. W. Kleij
Green Chem., 2017,19, 5488-5493