Welcome to issue 11 of Organic Chemistry Frontiers for 2019 ! The latest OrgChemFront issue is published online now.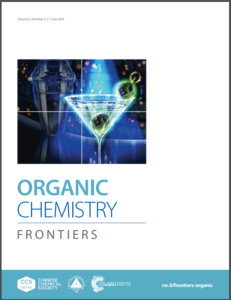 The front cover story, Photocatalytic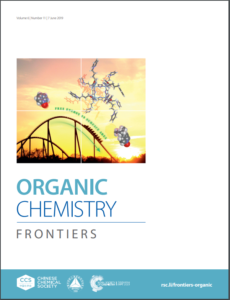 borylcyclopropanation of α-boryl styrenes is contributed by Takashi Ooi and co-authors. The inside cover features a story on Quantification of the hydrophobic effect using water-soluble super aryl-extended calix[4]pyrroles by Luis Escobar and Pablo Ballester.
Follow review type article is included in current issue:
Application of dialkyl azodicarboxylate frameworks featuring multi-functional properties
Muhammad Usman, Xiao-Wen Zhang, Di Wu, Zheng-Hui Guan and Wen-Bo Liu
Org. Chem. Front., 2019,6, 1905-1928
https://doi.org/10.1039/C9QO00017H