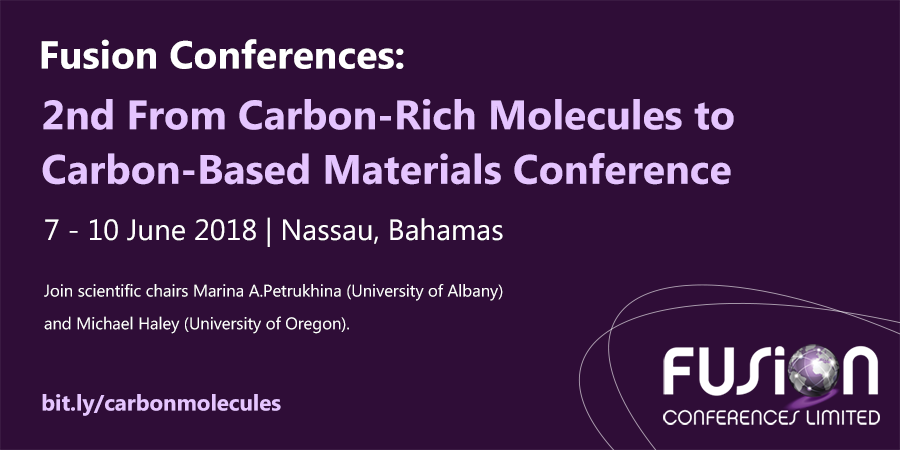 Organic Chemistry Frontiers and Materials Chemistry Frontiers are pleased to being sponsoring the 2nd From Carbon-Rich Molecules to Carbon-Based Materials Conference to be held in in Nassau, Bahamas from 07-10 June 2018.
This interdisciplinary conference will feature a number of plenary and invited talks from leading scientists. Major focus areas will range from newly designed methods of chemical synthesis, characterization, and structure determination of carbon-rich molecules and carbon-based materials to measurements of their functional properties and investigations into their potential practical applications.
The conference is co-organized by Professor Michael Haley, the Guest Editor of Organic Chemistry Frontiers themed collection Novel π-electron molecular scaffolds.
Materials Chemistry Frontiers Associate Editor Shu Seki and Natalia B. Shustova are also being invited to the conference as speakers.
Register early for reduced fee by 7th December 2017 at the conference website!