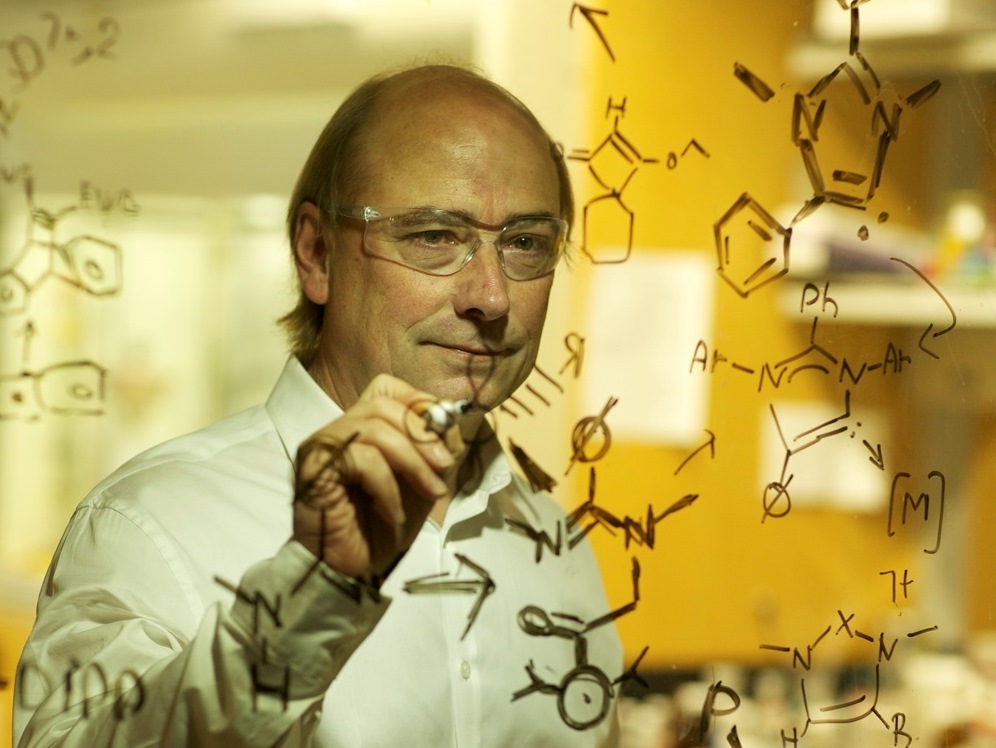 Professor Guy Bertrand from University of California San Diego and CNRS was awarded the Sir Geoffrey Wilkinson Award for his discovery of stable carbenes and their applications in organometallic synthesis and catalysis.
The Sir Geoffrey Wilkinson Award is for outstanding contributions to pure or applied research in the field of organometallic chemistry. For more information on nominations, past winners, or selection criteria, see the Sir Geoffrey Wilkinson Award page.
Guy Bertrand is actively involved in scientific publishing. He now serves as a member of Editorial Board for Organic Chemistry Frontiers and the Associate Editor of Chemical Reviews. To learn more about Guy Bertrand and his exciting research, read his interview with Organic Chemistry Frontiers .
A full list of winners and more information about the Royal Society of Chemistry prizes and awards can be found at: rsc.li/awards-prizes-2016
In celebration of our 2016 prizes and awards, a collection of articles from across our journals was assembled to showcase some of the remarkable contributions made by this year's winners. All articles are free to access until 5th June 2016.