Reviews and highlights in Organic Chemistry Frontiers focus on the significant and timely topics from across the field. Those 2015 articles are now free to access until the end of February 2016.

If you have not yet read the high impact reviews from Organic Chemistry Frontiers, now it is your chance!

Check out the full collection at http://rsc.li/ocfrev15.

Catalytic asymmetric synthesis of polysubstituted spirocyclopropyl oxindoles: organocatalysis versus transition metal catalysis

Zhong-Yan Cao and Jian Zhou

Org. Chem. Front., 2015,2, 849-858
DOI: 10.1039/C5QO00092K
---
Catalytic enantioselective organic transformations via visible light photocatalysis

Chengfeng Wang and Zhan Lu
Org. Chem. Front., 2015,2, 179-190
DOI: 10.1039/C4QO00306C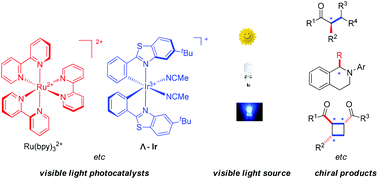 ---
Transition metal-catalyzed direct remote C–H functionalization of alkyl groups via C(sp3)–H bond activation
Guanyinsheng Qiu and Jie Wu
Org. Chem. Front., 2015,2, 169-178
DOI: 10.1039/C4QO00207E
---
Engineering ligands on the Au center: discovering broadly applicable gold catalysis with high turnover numbers
Suleman M. Inamdar and Nitin T. Patil
Org. Chem. Front., 2015,2, 995-998
DOI: 10.1039/C5QO00162E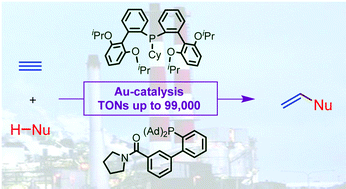 ---
Handling diazonium salts in flow for organic and material chemistry
Nicolas Oger, Erwan Le Grognec and François-Xavier Felpin
Org. Chem. Front., 2015,2, 590-614
DOI: 10.1039/C5QO00037H
Read more 2015 review-type articles, please visit http://rsc.li/ocfrev15.