We are delighted to announce a new themed collection to be published in 2015 on Organic Chemistry Frontiers:
Carbenes for Today
Deadline for submissions:

31 July 2015
| | | | |
| --- | --- | --- | --- |
| Guest edited by: | Guy Bertrand | Frank Glorius | F. Ekkehardt Hahn |
| | UCSD | University of Muenster | University of Muenster |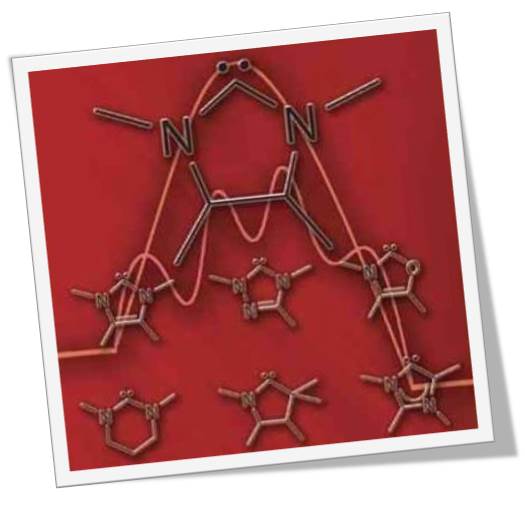 This themed collection aims to highlight recent advances on the structural, catalytic and organometallic aspect of modern carbene chemistry, with special focus on their applications in organic synthesis.
Topics that will be covered include but aren't limited to:
free carbenes as synthetic intermediates in organic reactions

synthetic use of metal catalyzed decomposition of diazo compounds

Fischer carbenes in organic synthesis

transition metal-NHCs complexes in homogeneous catalysis

design and synthesis of novel carbene ligands

NHCs as organocatalysts

carbenes coordinated to metal surfaces

carbenes in polymer synthesis

metal carbenes and their reactivity in catalysis
Research articles, Reviews and Highlights will be considered for publication. Submissions will be subject to normal peer review. Accepted articles will be published and included into recent journal issues without delay to permit the timely dissemination of the work.
Please note in "comments to the editors" field in the online submission system if your manuscript is dedicated to this themed collection.
We look forward to your contribution!
---

Publish with Organic Chemistry Frontiers, benefit from rapid publication, free journal cover and free access to 2014 & 2015 content!