Emerging Investigator: Jianyu Yuan
Position           Professor

Education        2011–2016  Soochow University                         Ph.D.
Read Jianyu Yuan's Emerging Investigator Series article in Materials Chemistry Frontiers and learn more about him.
| | | |
| --- | --- | --- |
|   |   |   |
|   | Efficient and stable hybrid conjugated polymer/perovskite quantum dot solar cells |   |
| | | |
| | Emerging lead halide perovskite quantum dots (QDs) have attracted great research interest relative to conventional metal chalcogenide-based QDs for applications like solar cells. | |
| | | |
|   | From the themed collection: Frontiers Emerging Investigator Series |   |
|   | The article was first published on 09 Feb 2023 |   |
|   | Mater. Chem. Front., 2023, 7, 1423-1430 |   |
|   | https://doi.org/10.1039/D3QM00015J |   |
|   |   |   |
My research interests
Key words:
conjugated polymers, inorganic nanocrystals, organic–inorganic hybrid nanomaterials, solar cells
My research interests currently center on the molecular design and synthesis of innovative, functional organic and inorganic nanomaterials for applications in photovoltaics. The main research direction in our group is to develop novel organic conjugated polymers, colloidal nanocrystals with tunable features, and to understand the impact of their structure, the surface chemistry environment as well as the aggregation state in the solid film on the relevant photovoltaic performance. Particularly, we strive to explore more efficient hybrid nanomaterials systems, aiming to overcome the limit in materials synthesis, processing, and device fabrication in individual systems, and to further provide a suitable platform for accelerating next-generation solar cells to solve the big energy challenges.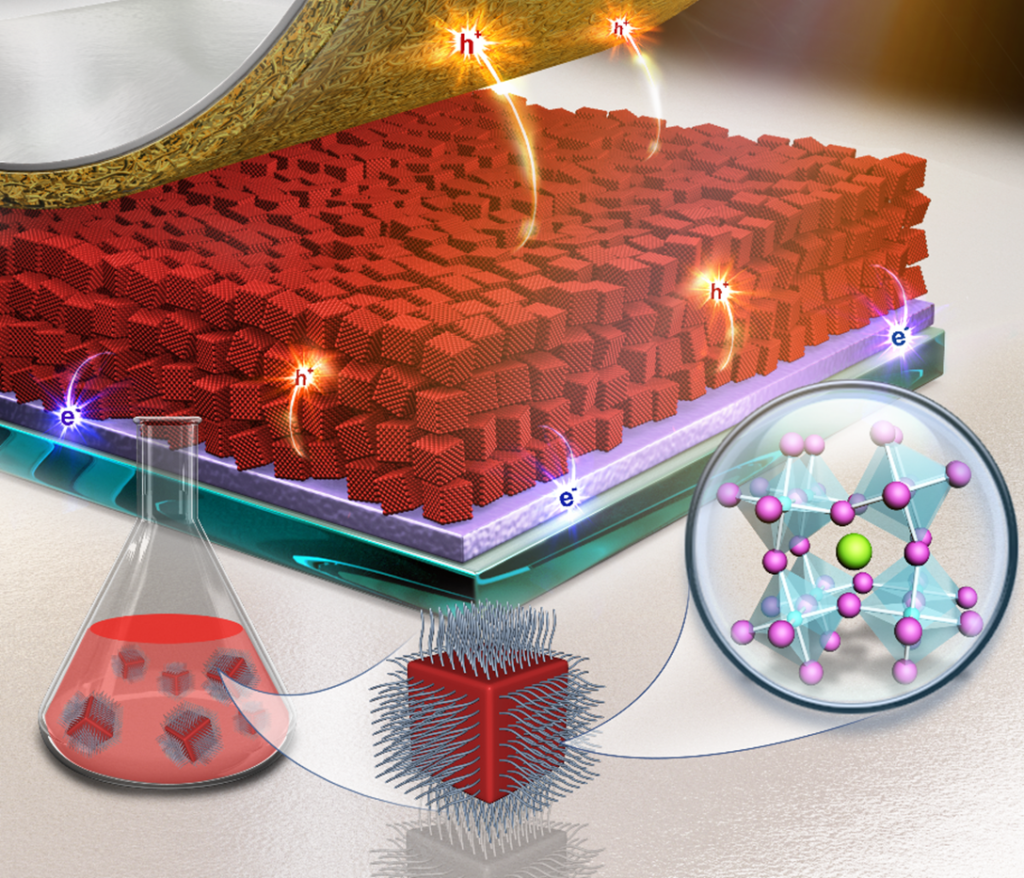 10 Facts about me
I chose my current job because I enjoy every part of my current position. 
I published my first academic article on the design and the synthesis of three new wide-bandgap conjugated polymers for efficient organic solar cells with a record-high open circuit voltage over 1 volt in Adv. Funct. Mater. back in 2012.
An accomplishment I'm particularly proud of is being hand in hand with my first love for over 15 years and building our warm family with a lovely daughter.
I am most passionate about my work in training young students because it is the core issue of education.
The most challenging part of my job is teaching students efficiently in accordance with their aptitude.
My favourite clothing brand is Arc'teryx, an outdoor brand utilizing the most advanced and functional materials for clothing design.
If I were not a scientist, I would bea sports player, dreaming to be drafted by the professional leagues.
One thing I cannot live without is my family, since home is a warm harbour.
The most important thing I learnt is that hard work pays off.
I advise my students to make their research work meaningful, useful and impactful.