Nanotechnology is an indispensable item in advanced bio-related and life sciences, but a novel concept is necessary to bridge gaps between nanotechnology and biology/materials chemistry. The most suitable concept for this task would be nanoarchitectonics. In this short review article, our recent accomplishments of nanoarchitectonics approaches on cell functions including gene delivery and controlled differentiation are summarized. Regulations of cell activities by nanoarchitected materials are carried out through their interfacial contacts. Our accomplishments are here described according to types of material structural motif, (i) nanotopography, (ii) self-assembled structures, and (iii) composite materials. Finally, several challenging approaches are introduced as frontiers of cell fate regulation at the interfacial media. Developments of artificial materials and systems to regulate bio-organizations including living cells will give intuitions and ideas even to the design of general functional systems. Interfacial nanoarchitectonics could be an important key concept for future advanced life technologies as well as currently required biomedical applications.
Interfacial structures with various topological and mechanical features affect significantly cell behaviours including cell fates. At insides of living cells, sophisticated mechanisms are working upon relays of functional elements, and these mechanisms can be triggered by the input of external stimuli at the surfaces of cells. Control of surface contact can lead to the regulation of complicated cell functions. Interfacial nanoarchitectonics would be an important key concept for cell regulations for biomedical applications and life sciences.
Article Information
Life science nanoarchitectonics at interfaces
Katsuhiko Ariga, Kun-Che Tsai, Lok Kumar Shrestha and Shan-hui Hsu
Mater. Chem. Front., 2020, Accepted Manuscript
https://doi.org/10.1039/D0QM00615G
Authors Information
Katsuhiko Ariga
National Institute for Materials Science & University of Tokyo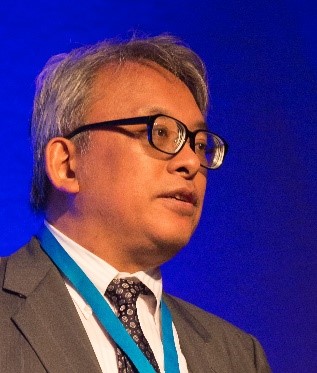 Katsuhiko Ariga received his Ph.D. from Tokyo Institute of Technology in 1990. He is currently the Leader of the Supermolecules Group and Principal Investigator at the World Premier International Research Centre for Materials Nanoarchitectonics, NIMS. He has also been appointed as Professor at the University of Tokyo. He is the author of more than 700 articles indexed by SCI and cited more than 40000 times with an index H = 106 (Sept., 2020)
https://publons.com/researcher/2767466/katsuhiko-ariga/
Shan-hui Hsu
National Taiwan University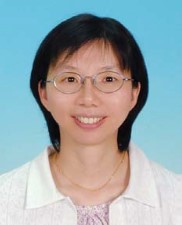 Shan-hui Hsu received her Ph.D. degree from Case Western Reserve University (USA) in 1992. She is now the Director for the Doctoral Program of Green Sustainable Materials and Precision Devices and Distinguished Professor at the Institute of Polymer Science and Engineering, National Taiwan University.