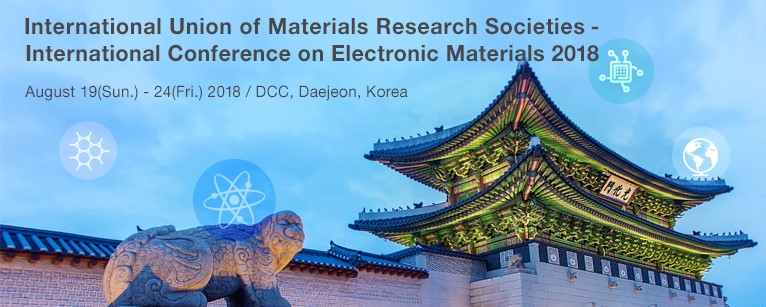 International Union of Materials Research Societies – International Conference on Electronic Materials 2018 (IUMRS-ICEM 2018) is taking place on 19-24 August in Daejeon Korea. Materials Chemistry Frontiers is very pleased to be sponsoring this event!
This year's conference is co-organized by the Materials Research Society of Korea and the International Union of Materials Research Societies. Since the first conference was commenced, this meeting has become a fundamental ground to exchange quality results and ideas provided by the researchers and scientists within universities, industries and institutes. Furthermore, it also provides a forum to present the cutting-edge research outputs for future collaborations which would help both students and researchers within their future research studies and works to be conducted.
Topical Sessions
Electronic Materials
2D Materials
Soft Electronics
Functional Materials
Energy and Energy Storage
Bio-engineering
Emerging Advanced Materials
Key Dates
Abstract Submission Deadline – Mar. 11, 2018
Notification of Acceptance – April 5, 2018
Early Registration Deadline – June 15, 2018
Find out more about this conference from the official website!