11 articles are published in the latest issue of Inorganic Chemistry Frontiers, including 5 contributions to the themed collection of Molecular Magnetism and 1 paper by Xun Wang et al. from the 2015 Emerging Investigators collection.
Rest of the issue consists of studies on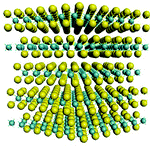 functional MOF for CO2 capture,
luminescent Eu(III) complexes,
gold nanoparticles with catalytic properties and

Pt-Sn crosslinked nanowires for cinnamaldehyde hydrogenation.

---
Publish with Inorganic Chemistry Frontiers, benefit from rapid publication, free journal cover and free access to 2014 & 2015 content!