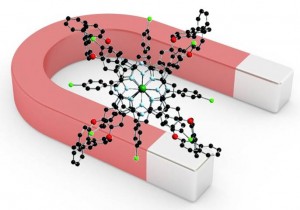 We are delighted to announce a new themed collection to be published in 2015 on Inorganic Chemistry Frontiers:
Molecular Magnetism
Deadline: 31 May 2015
Guest Editors: Hitoshi Miyasaka (Tohoku University) and Lapo Bogani (Universität Stuttgart)
This themed collection is dedicated to highlighting recent important progresses on synthesis, theoretical investigations, property studies and potential applications of molecular-based magnets. All types of manuscripts — Research articles, Reviews and Chemistry Frontiers will be considered for publication. Submissions will be subject to normal peer review. Accepted articles will be published and included into recent journal issues without delay to permit the timely dissemination of the work.
Please note in "comments to the editors" field in the online submission system if your manuscript is dedicated to this themed collection. We look forward to your contribution!
---
Publish with Inorganic Chemistry Frontiers, benefit from rapid publication, free issue cover and free access to 2014 & 2015 content!