Contribute to a new themed collection in Nanoscale Advances
We are delighted to announce an open call for papers to our new themed collection focusing on nanocatalysis beyond CO2 activation!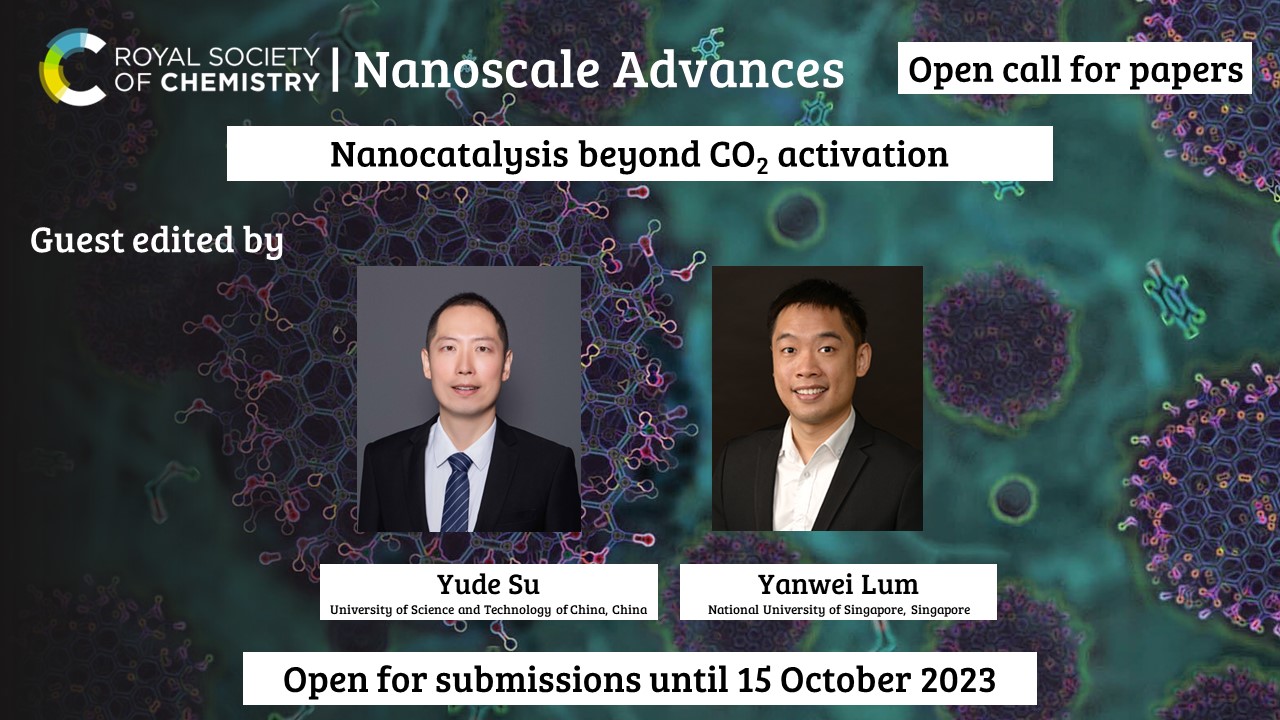 Guest Editors: Yude Su (University of Science and Technology of China, China) and Yanwei Lum (National University of Singapore, Singapore)
Electrocatalysis is crucial for facilitating the sustainable production of chemical feedstocks and chemical fuels. For example, CO2 reduction to value-added chemicals has attracted significant research interest in recent years. Beyond this topic, research efforts are urgently needed to expand the spectrum of electrocatalytic reactions to enable more avenues for decarbonization. Hence, this themed collection will focus on important and upcoming areas of electrocatalytic reactions, including but not limited to nitrogen reduction, upgrading of biomass derived molecules and hydrogen peroxide production. Of interest here is the important role that nanoscience can play in the development of electrocatalytic materials to efficiently facilitate these reactions.
You are welcome to submit an original research article within the scope before 15 October 2023.
If you are interested in contributing to this collection, please get in touch with the Editorial Office by email at nanoscaleadvances-rsc@rsc.org 
Please note that article processing charges apply to all articles submitted to Nanoscale Advances if, following peer-review, they are accepted for publication. Details of the APC and discounted rates can be found here.