The Western Canadian Undergraduate Chemistry Conference 2023 (WCUCC 2023) took place in Edmonton, Canada from 2–5 May 2023. Nanoscale and Nanoscale Advances were delighted to support prizes at this event and we would like to congratulate the two winners!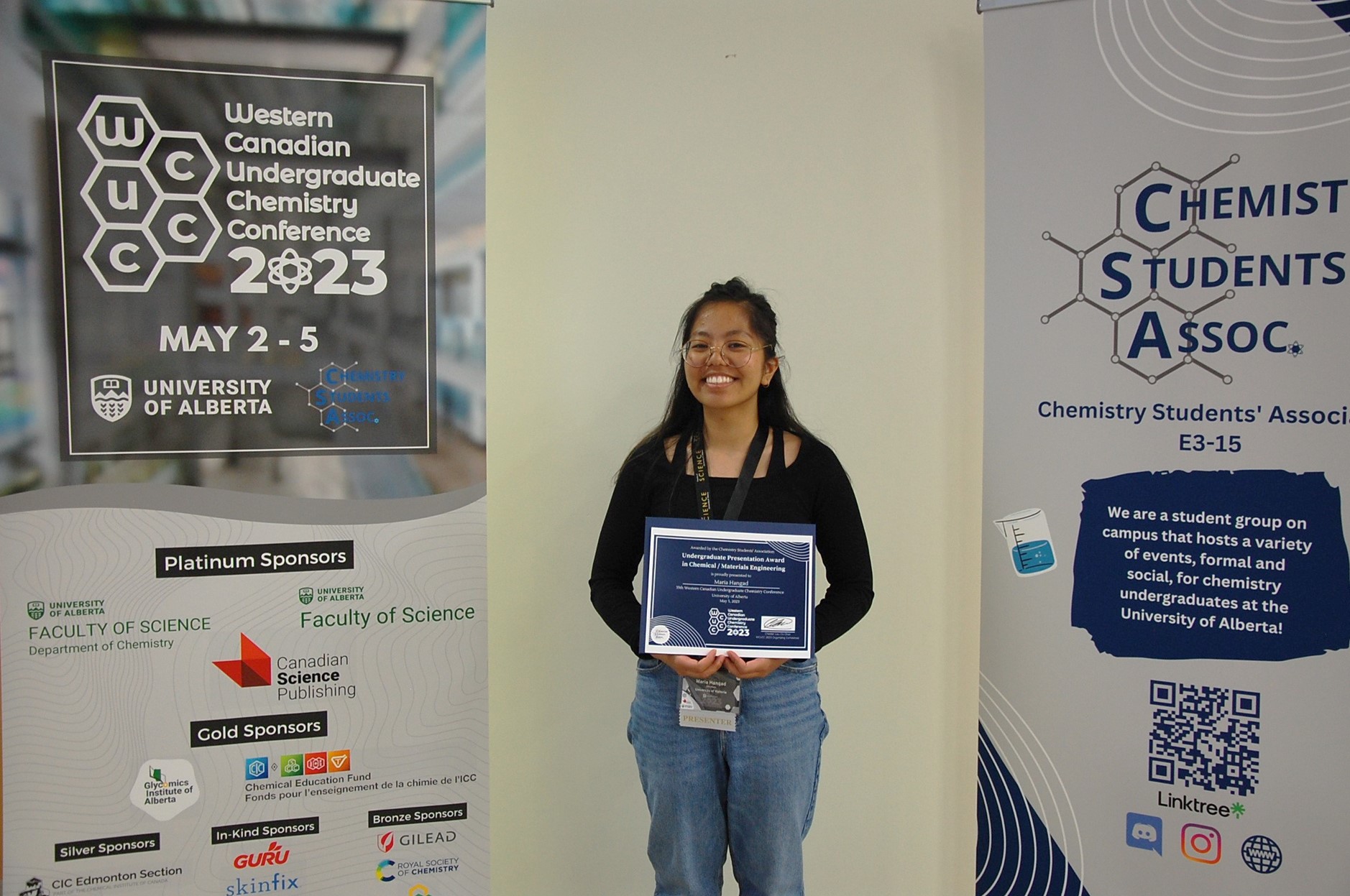 Chemical Engineering Oral and Poster Prize

Maria Hangad (University of Victoria, Canada)
Presentation Title: "From droplets to drug delivery: A lab-on-a-chip device for dosing retinoic acid in polycaprolactone (PCL) microparticles"
Maria Hangad is an undergraduate student in the Department of Chemistry and Department of Biochemistry/Microbiology at the University of Victoria. Her research journey began in 2020 before the pandemic, where she first took interest in microfluidics under the supervision of Dr. Katherine Elvira. This experience has led her to gain co-op job experiences in the nanomedicine industry and in academia under the supervision of Dr. Stephanie Willerth investigating drug delivery in 3D bioprinted neural tissues. Outside the lab, Maria is passionate about equity, diversity, and inclusion (EDI) and advocates for better accessibility for marginalized communities in Science. For the future, Maria intends to pursue an MD/Ph.D to dive deep within the fields of translational medicine and biotechnology in addition to assessing its impacts on human health.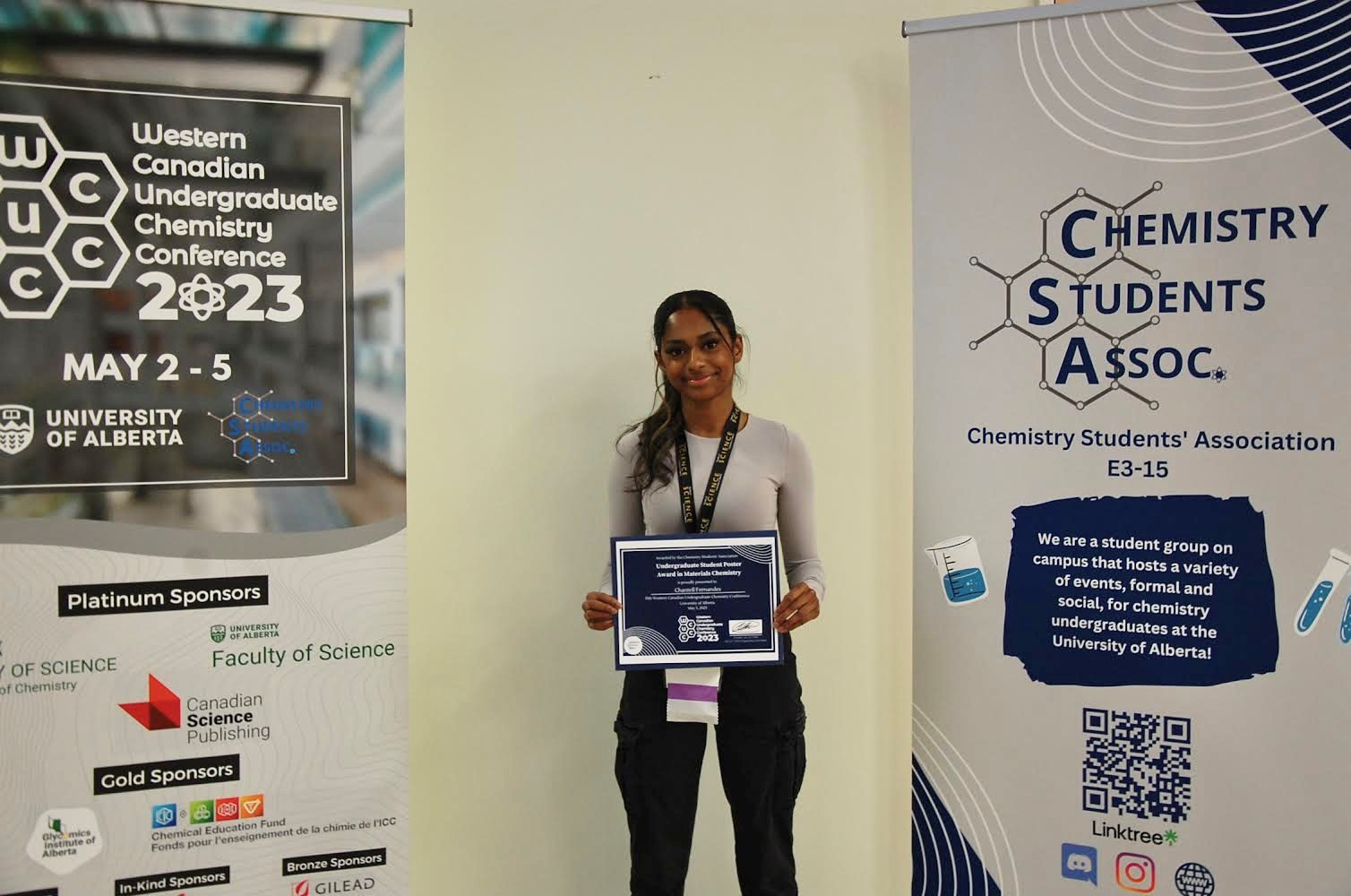 Materials Chemistry Poster Prize
Chantell Fernandes (University of Alberta, Canada)
Poster Title: "ATP and pH dual-triggered drug delivery using chitosan-based supramolecular nanogels"
Chantell Fernandes is an undergraduate student with a major in Chemistry and minor in Biological Sciences at the University of Alberta, working under supervision of MSc Student, Karen Kanemaru, and Professor Michael Serpe. Throughout her degree, she undertook teaching and mentoring opportunities for first year general chemistry classes and did research in chemical education to create interactive resources to foster a robust understanding of fundamental concepts for students. Further, she worked in a surgical lab focusing on the biomedical applications of hydrogels in 3D bioprinting of human nasal cartilage. Her current work looks at controlled drug delivery systems using supramolecular nanogels which she will be continuing in the upcoming year.