CO2 capture and conversion
Guest edited by Elena Shevchenko, Ah-Hyung Alissa Park, Shouheng Sun and Tierui Zhang
We are delighted to introduce a new online collection published in Nanoscale on carbon dioxide capture and conversion, featuring exciting exciting research on advanced nanoscale materials and reactions!
Understanding CO2 capture and conversion has been essential in our efforts to build a carbon neutral/negative society and to achieve energy sustainability. Recent studies have shown that CO2 can be captured from industry waste in more energy efficient manners and be converted more selectively via various catalytic processes to reusable chemicals and fuels. This collection focuses on theoretical and experimental CO2  capture and reduction through thermochemical, electrochemical, photochemical, photo/electrocatalytic, biological and inorganic carbonate-based approaches, and aims to collect the latest state-of-the-art progress made in CO2 capture and conversion into a single online collection.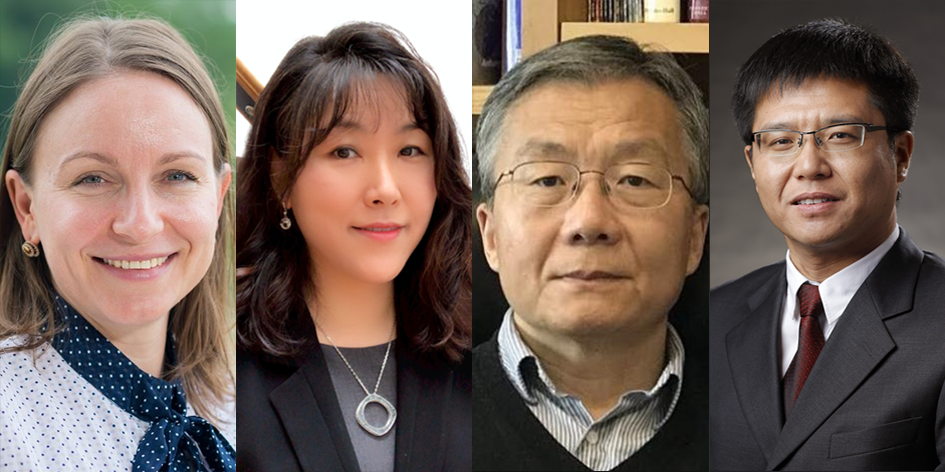 The guest editors, Professor Elena Shevchenko (Argonne National Laboratory, USA), Professor A.-H. Alissa Park (Columbia University, USA), Professor Shouheng Sun (Brown University, USA) and Professor Tierui Zhang (Technical Institute of Physics and Chemistry, Chinese Academy of Sciences, China), introduce this collection in their editorial.
All articles in the collection are free to access until the end of March 2023. Read some of the featured articles below.
Recent advances in CO2 capture and reduction
Kecheng Wei, Huanqin Guan, Qiang Luo, Jie He and Shouheng Sun
Nanoscale, 2022, DOI: 10.1039/D2NR02894H
A review on ZnS-based photocatalysts for CO2 reduction in all-inorganic aqueous medium
Yuxuan Meng, Guoping Liu, Guifu Zuo, Xianguang Meng, Tao Wang and Jinhua Ye
Nanoscale, 2022, DOI: 10.1039/D2NR03703C
Enhancing the capacity of supercapacitive swing adsorption CO2 capture by tuning charging protocols
Trevor B. Binford, Grace Mapstone, Israel Temprano and Alexander C. Forse
Nanoscale, 2022, DOI: 10.1039/D2NR00748G
Yolk–shell-type CaO-based sorbents for CO2 capture: assessing the role of nanostructuring for the stabilization of the cyclic CO2 uptake
Maximilian Krödel, Alexander Oing, Jan Negele, Annelies Landuyt, Agnieszka Kierzkowska, Alexander H. Bork, Felix Donat and Christoph R. Müller
Nanoscale, 2022, DOI: 10.1039/D2NR04492G
Bimetallic RuNi-decorated Mg-CUK-1 for oxygen-tolerant carbon dioxide capture and conversion to methane
Timothy Zurrer, Emma Lovell, Zhaojun Han, Kang Liang, Jason Scott and Rose Amal
Nanoscale, 2022, DOI: 10.1039/D2NR03338K
We hope you enjoy reading this collection and look forward to seeing how this field progresses! Please continue to submit your exciting work on carbon dioxide capture and conversion to Nanoscale.