Nanoscale Horizons, Nanoscale and Nanoscale Advances were delighted to sponsor poster prizes at the RSC Chemical Nanoscience and Nanotechnology Network Annual Symposium. The symposium took place on 26 and 27 January 2023 at Burlington House in London and welcomed around 100 attendees.
The meeting covered recent developments in fundamentals and applications of novel materials, providing an opportunity for nanoscience and nanotechnology researchers to engage and exchange information. It included plenary lectures, invited talks, contributed presentations, and poster sessions.
We congratulate all poster prize winners!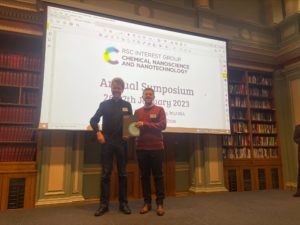 Nanoscale Horizons poster prize: Mark Hunter, University of Liverpool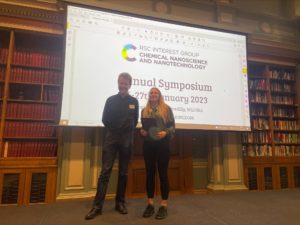 Nanoscale poster prize: Esmé Shepherd, Kings College London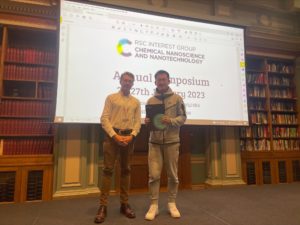 Nanoscale Advances poster prize: Xiangyi Chen, University of St Andrews
We thank all organisers and Chemical Nanoscience and Nanotechnology Committee for organising this conference. You can follow @RSC__CNN on Twitter to keep up to date with the latest news!
Hope to see you again next year!